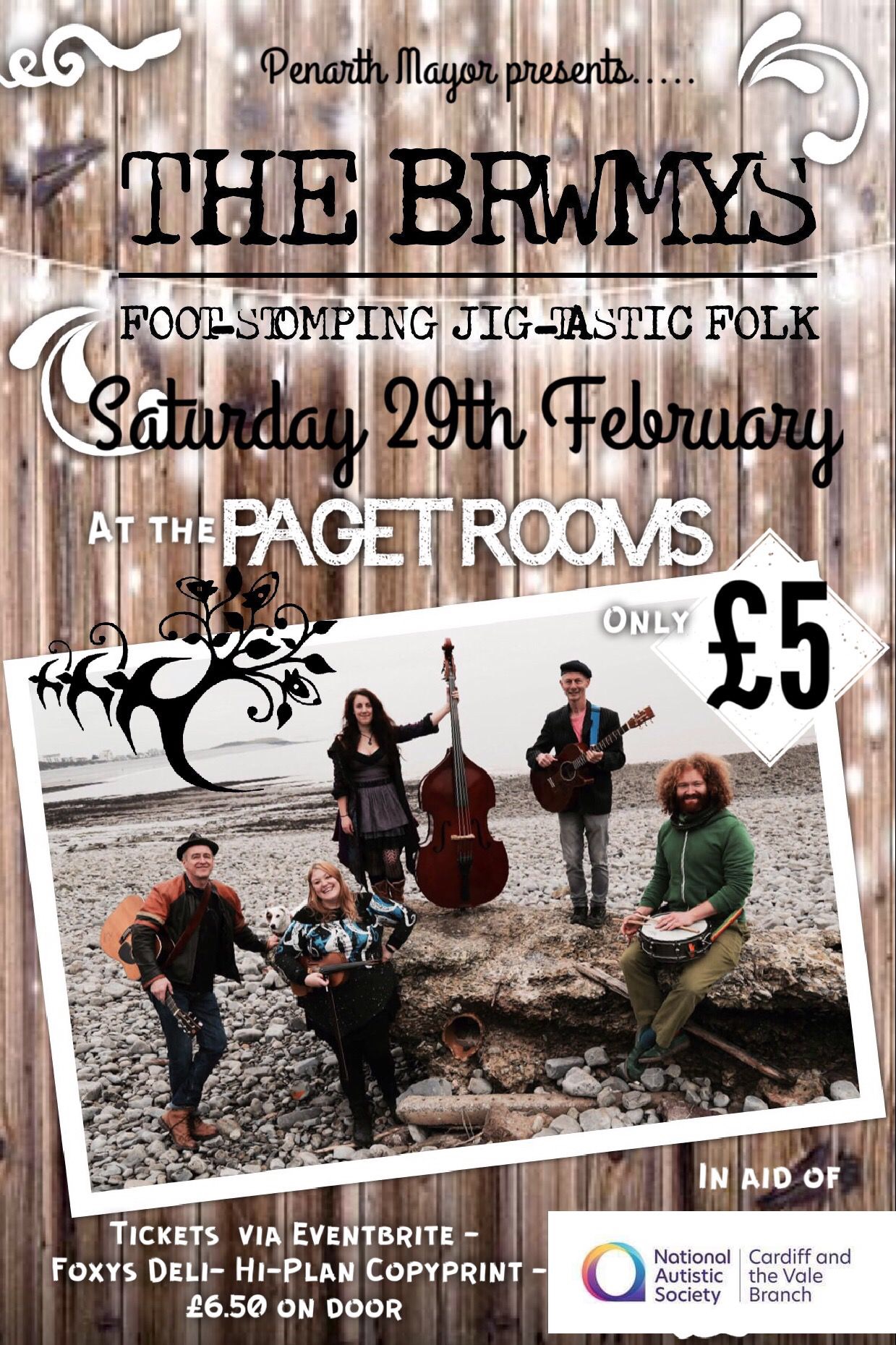 The Brwmys at the Paget Rooms
Join us for an evening with the Brwmys : Foot-stomping, jig-tastic future folk from Cardiff, playing an eclectic mix of Bluegrass to Bhangra, Irish to Arabic…and everything in between…
After forming in 2012, The Brwmys have been spreading their music around like jam on toast. Influences are predominantly folk, rock and blues, but these are combined with flavours of Asia, South America, and the middle-east to give the band an unusual and unique sound. Songs can be simple or complex, gentle or manic with no barriers to constrain experimentation.