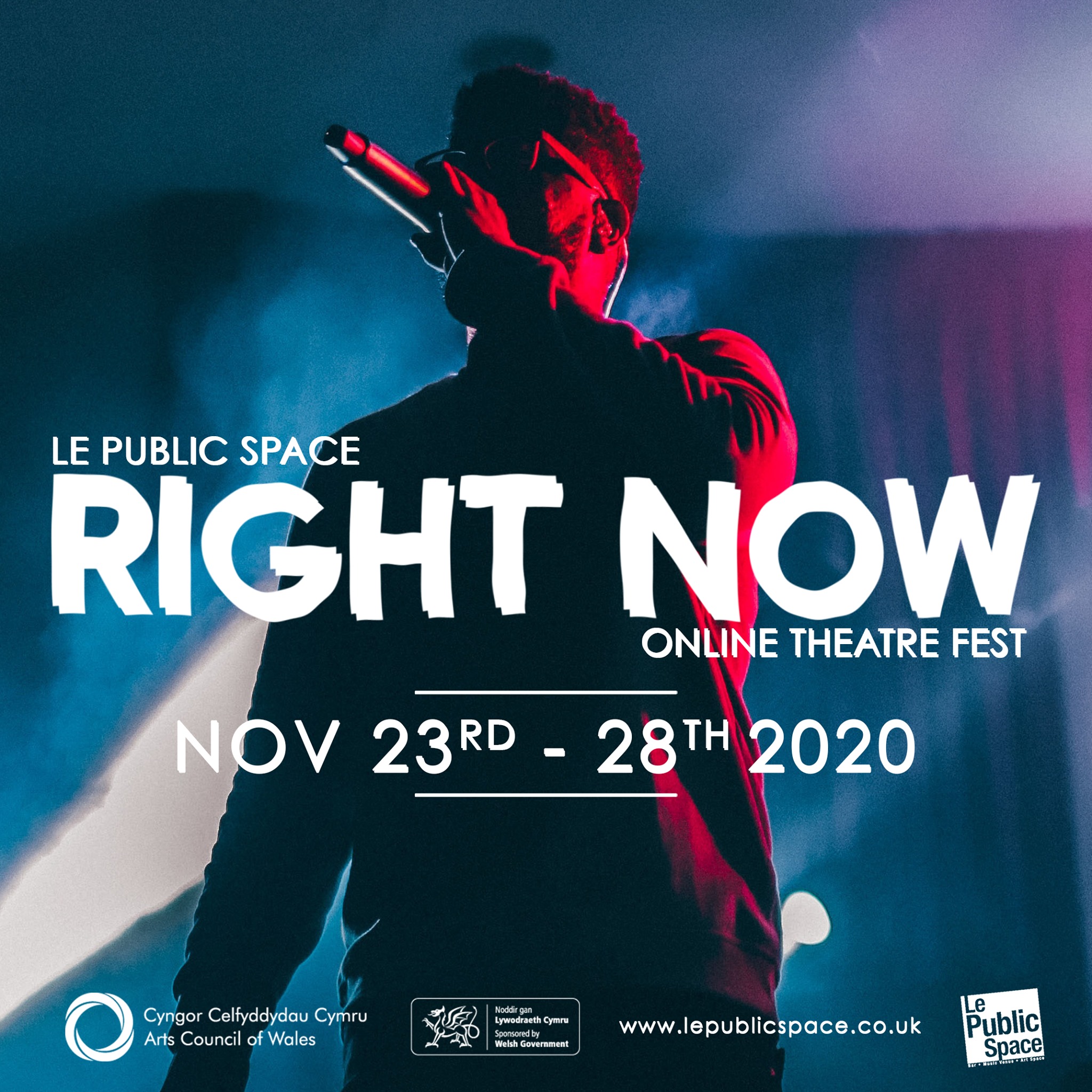 RIGHT NOW: Online Theatre Festival
RIGHT NOW is a week long online festival that will focus on the sharing of four work-in-progress performances from four featured artists.
During the rest of the week there will also be webinars, workshops and micro-performance opportunities for audiences and artists alike.
Want to know more? Visit https://www.lepublicspace.co.uk/right-now-festival and register for the event.