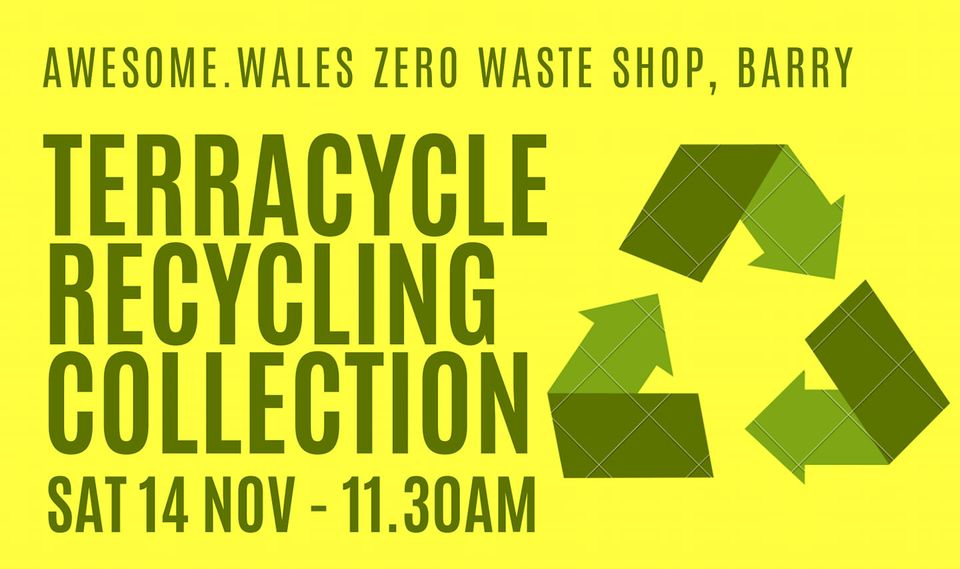 Recycling Collection Day- Terracycle Items
This collection will be hosted by Awesome.wales, 74 Holton Road, Barry CF63 4HE
Our awesome Terracycle collector will be bringing her car to collect your recycling again on 14 November. So if you've been collecting your crisp packets, Pringles tubes and biscuit wrappers during lockdown, please bring them along to pop striaght in the back.
What items are accepted?
– Snacks: crisp, popcorn and peanut packets including multipack wrappers
– Pringles tubes (no other snack tubes)
– Dental: plastic toothbrushes, toothpaste tubes and floss containers
– Biscuit and cracker wrappers
– Contact lens blisterpacks
– Babyfood pouches
– Flexible cleaning pouches including dishwasher tablet pouches, cleaning wipes packs and cleaning product refill pouches
– Pet food pouches (wet and dry food)
– Writing instruments: pens, markers, highlighters and correction fluid pots
– Bread bags
– Confectionery: Sweet wrappers, sharing pouches and multipack wrappers
You can also drop the following items in-store
– Coloured plastic milk bottle tops (on behalf of Barry Rotary Club)
– Bicycle inner tubes
– Bras
Please ensure all items are clean, dry and separated by type to help the recycling volunteers. If you place similar items inside each other that's really helpful, e.g. flatten all of your crisp packets and place them inside one larger one.