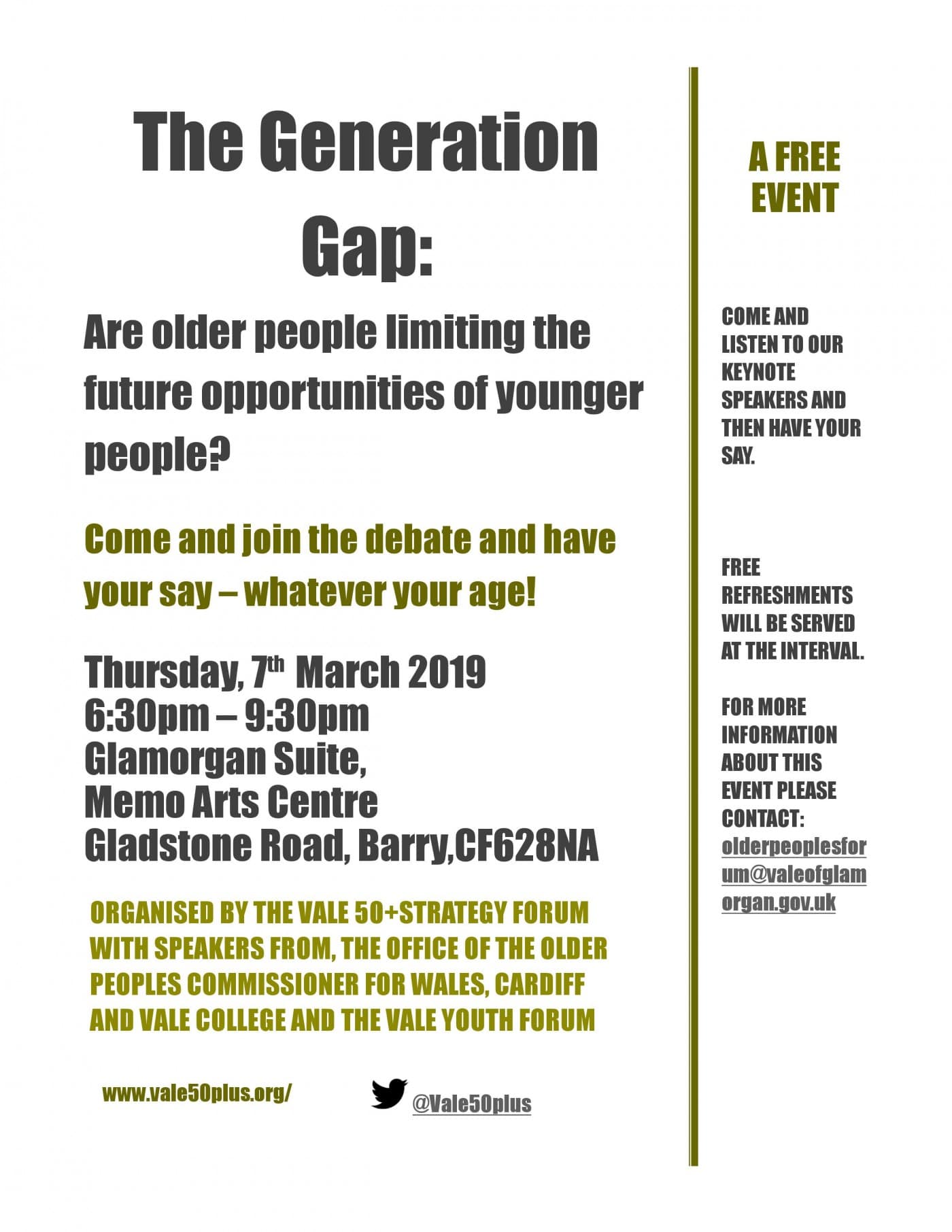 Question Time Debate on: Are older people limiting the future opportunities
On Thursday 7th March the Vale 50+ Strategy Forum are hosting a Question Time Debate on the topic of whether 'older people are limiting the future opportunities of younger people' in the Glamorgan Suite of Barry Memorial Hall, Gladstone Road, 6:30pm – 9:30pm.
Speakers from the Office of the Older Peoples Commissioner for Wales, Cardiff and Vale College and The Vale Youth Forum.
Free refreshments served at the interval.
For more information please contact olderpeopleforum@valeofglamorgan.gov.uk