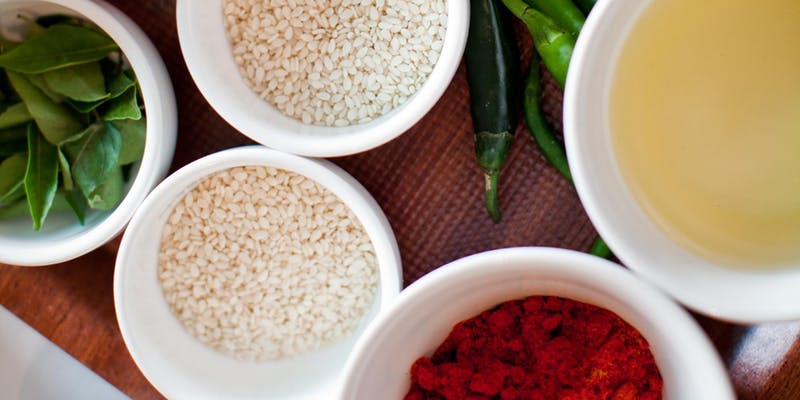 PENARTH Sunday Mint and Mustard Cookery Experience Class
Unleash your culinary spirit and immerse yourself into the creative, inspiring world of Mint and Mustard.
The day commences at 1pm with a welcome drink in Penarth and finishes at approx 6.00pm. Chef will show you how to cook like a professional.
Chef begins with a demonstration of techniques that will be used throughout the day. You are then put to work recreating each dish under the guidance of our chef.
One chicken, meat or vegetable curry is demonstrated plus how to make perfect basmati rice, and kneading your dough to make delicious chapattis to accompany your curry.
Everyone cooks their own cuisine to take home. After an exciting day cooking, at about 5.00pm we all enjoy together a delicious two course dinner prepared by the Mint and Mustard kitchen.
Over dinner we can discuss what you've learned and answer any questions you have.
Please feel free to ask as many questions as possible. All guests will be provided with
their own recipe cards and aprons.
We are committed to using only the freshest seasonal ingredients, and therefore plan
our menus around what is available during different times of the year.