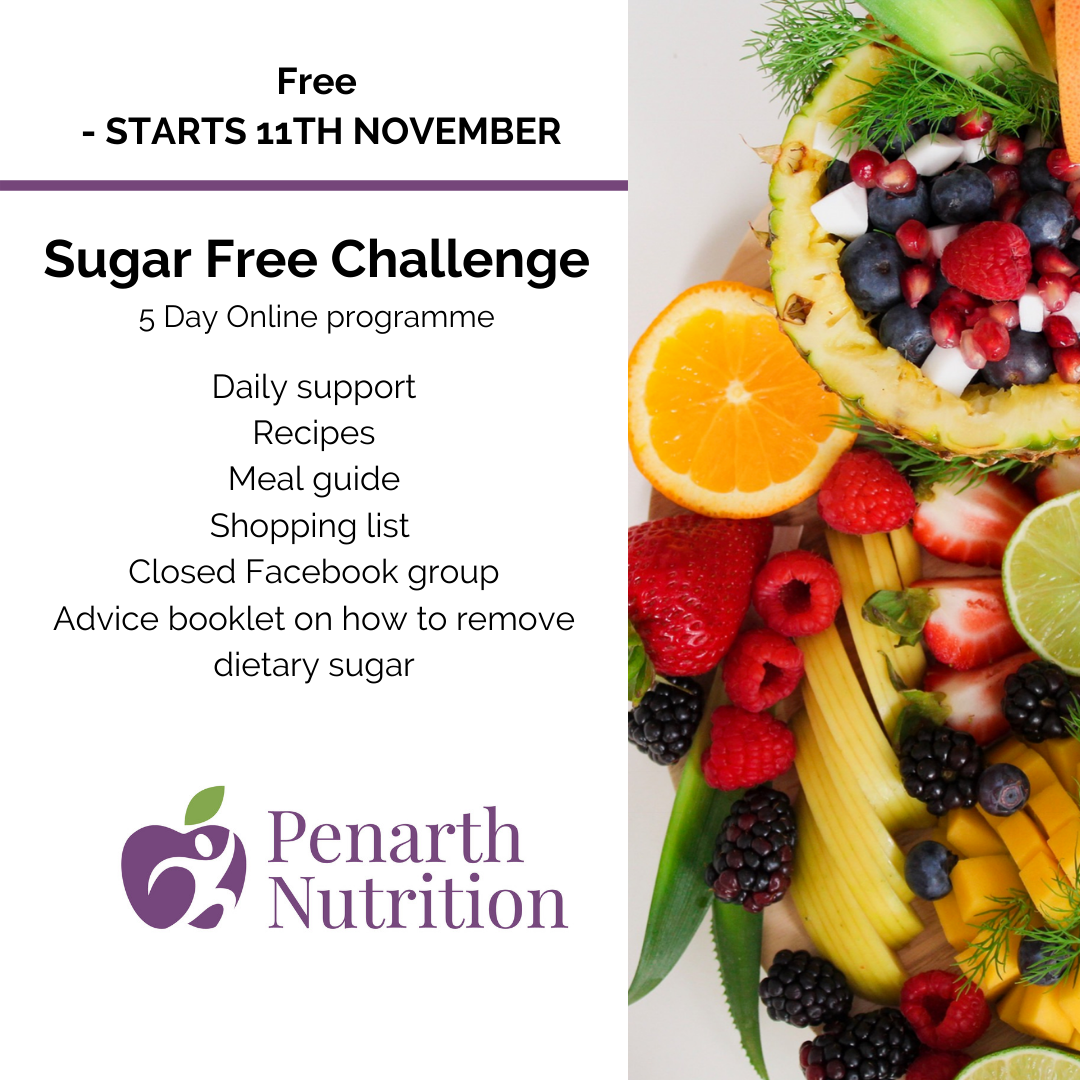 Penarth Nutrition 5 Day Sugar Free Challenge
 Learn how to cut out sugar from your diet in 5 days.
We all know that too much sugar is detrimental to our health but giving up or even just cutting down can be really hard.
If you feel that you are eating (or drinking!) too much sugar, then this challenge is perfect for you and the good news is that it is completely free!
 How does the challenge work?
The 5 Day challenge is run using emails, videos and on a closed Facebook group.
On day 1 you will receive an email with everything you need to get started on the road to being sugar free!
Over the 5 days there will be daily updates with tips and advice to help you cut out sugar.
The recipes are all easy to make and utterly delicious so you won't miss sugar!
What's Included?
An eBook of sugar free recipes
Grocery shopping list
A 5-day meal guide
Meal and snack ideas
Opportunities to ask questions
If you would like to sign up just click on the link, leave your email address and I will send you all of the information.
Please do share this event with your family and friends – the more the merrier!