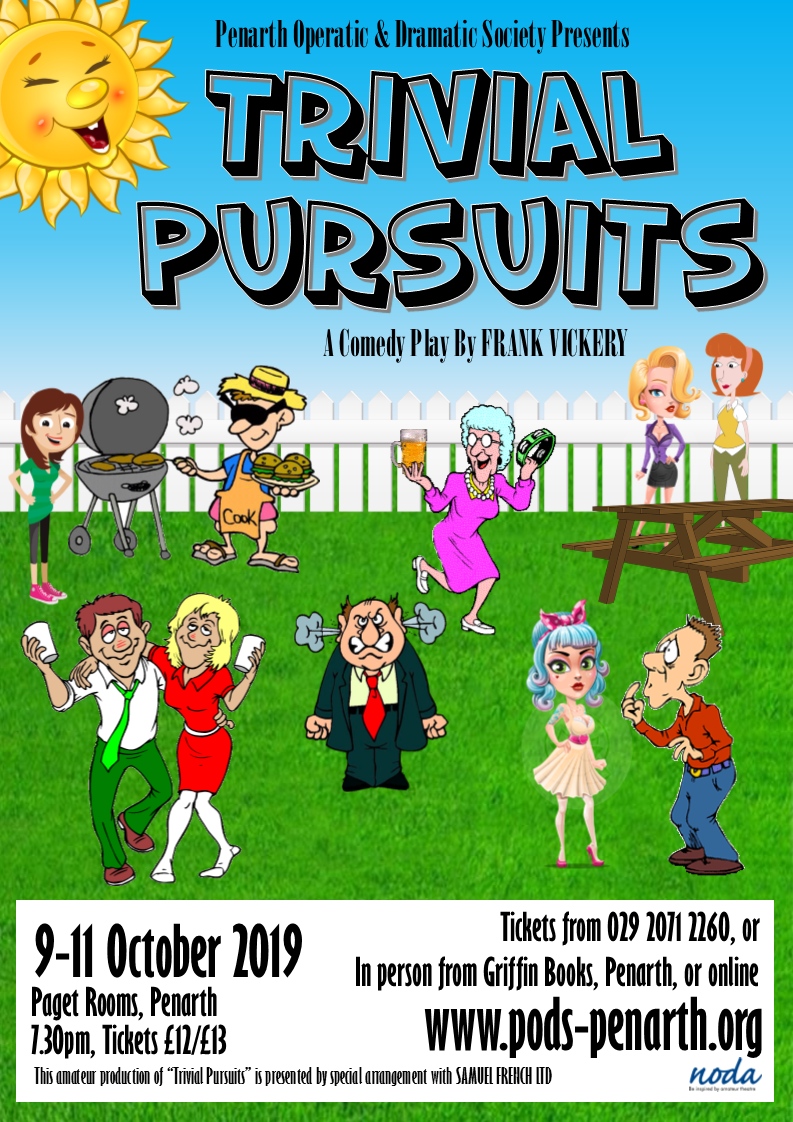 P.O.D.S present: Trivial Pursuits
Welsh Playwright and comedian, Frank Vickery, a legend in South Wales sadly passed away in 2018. Â P.O.D.S. pay tribute to him this year, by performing his much loved comedy, Trivial Pursuits.
Nick is the director of the Trealaw and West Amateur Theatrical Society. (we will let you work out the acronym for yourselves!)
Nick and his wife, Roz have invited members of the society to a barbecue in their garden, and Nick intends to announce the next musical.
The many lively characters are introduced, most of whom have a hidden agenda – to persuade Nick to do the show of of their choice, so they can each play the part of their dreams!
Do come along to this wonderful tribute to Frank Vickery, and watch the hilarity ensue as we bring his comedy to life!