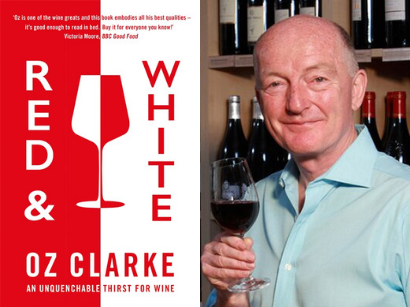 Oz Clarke – Red & White
Calling all wine-lovers! Wine guru Oz Clarke is coming to Penarth to share his wisdom.

In partnership with The Bottle Shop, Penarth, we will be welcoming the TV wine expert to discuss his new memoir and wine guide, Red & White.

With Red & White, Oz Clarke has reinvented wine writing. This is a book to read for pleasure, rather than merely refer to. Combining fast-paced witty memoir with a passionately opinionated guide, Oz pops the cork on his life-long love affair with wine.
This event will be held at All Saints Church on Wednesday 21st November at 7:30pm (doors open at 7pm).

Tickets are £25 and include a signed hardback copy of the book and a specially picked glass of wine courtesy of The Bottle Shop, Penarth. Book online or call the shop on 02920 706455.