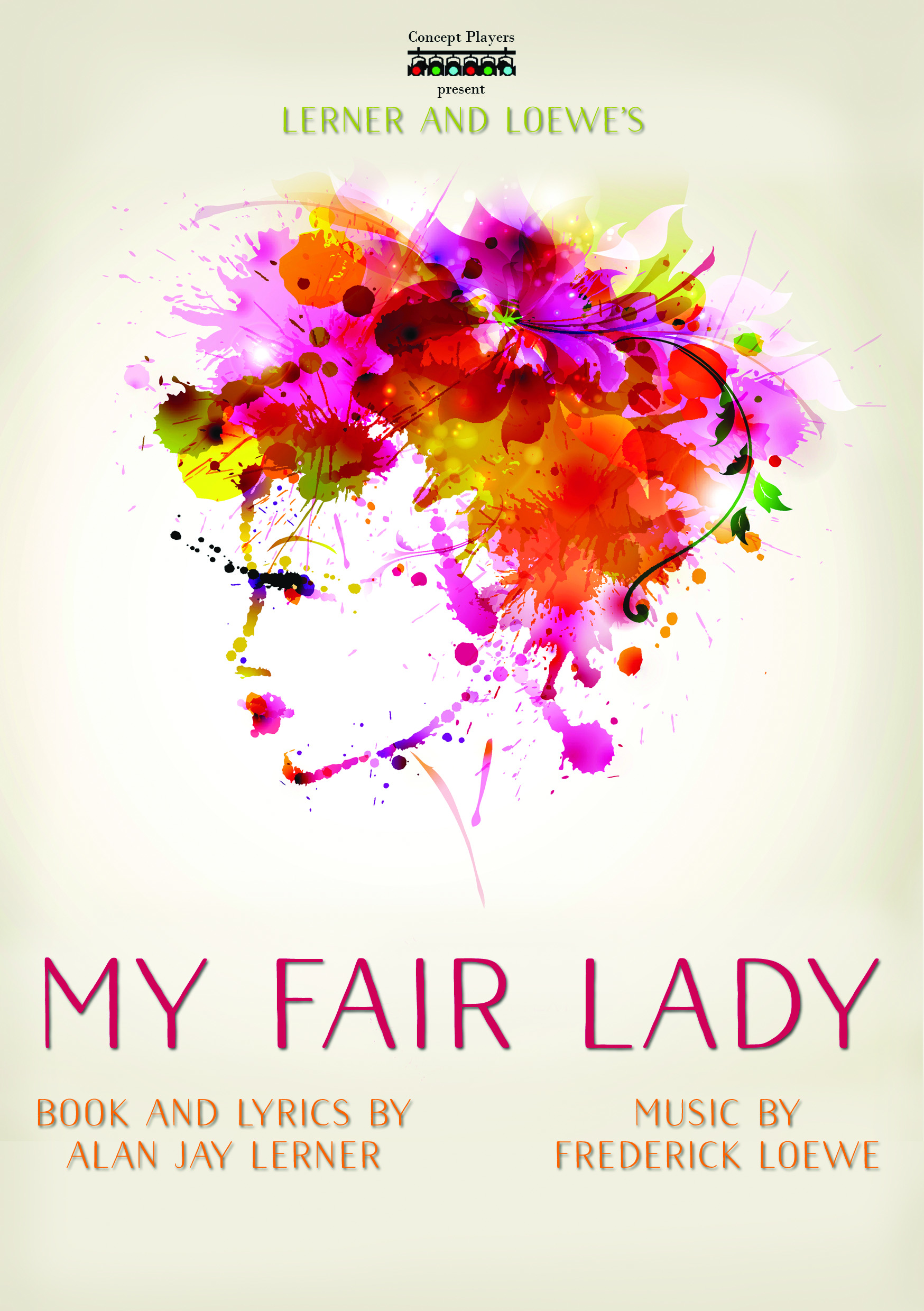 My Fair Lady arrives at The Paget Rooms
This spring Concept Players return with one of the most famous musicals of all time. This popular Lerner and Loewe musical made a star out of Julie Andrews and went on to be an iconic, Oscar winning film.
My Fair Lady follows the machinations of Henry Higgins who has bet his friend, Colonel Pickering, that he can take a common Cockney flower seller, Eliza Doolittle, and pass her off as a lady. Eliza is keen as she wants to improve her prospects but the path to becoming a lady is not smooth. She proves that she is more than a match for the somewhat misogynistic Higgins and can certainly teach him a thing or two.
The show is packed full of great songs such as "Wouldn't It Be Loverly", "With a Little Bit of Luck", "The Rain in Spain", "Get Me to the Church on Time", "On the Street Where You Live" and, of course, "I Could Have Danced All Night".
This exhilarating show is not to be missed. Concept Players are well known for their quality, and often award winning, productions such as the recent Evita, Pirates of Penzance and Merrily We Roll Along.
Thursday 28th Feb to Saturday 2nd March
All performance start at 7:30pm
Doors open at 7:00pm
All tickets £12.00
Box office 029 2070 8037
or online www.concept-players.com