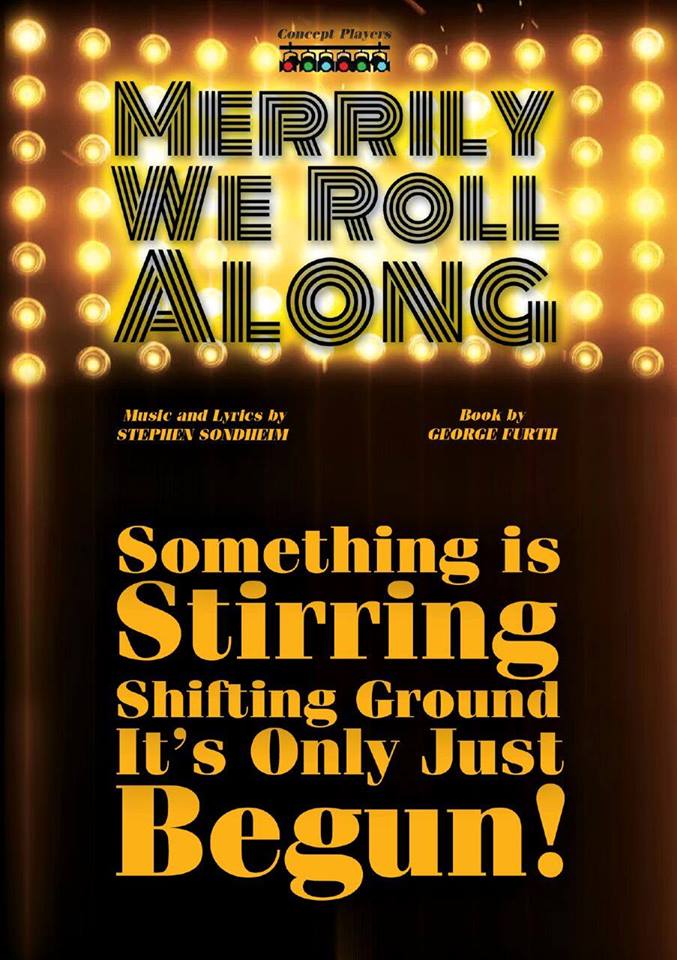 Merrily We Roll Along
Imagine that you could make different choices. Do you ever think about those moments in your life where you made choices that, if you hadn't, something else might have happened?
A different path. A sliding doors moment?
If you ever have, then this is the musical for you.
Stephen Sondheim is the King of Broadway. From his pen has come Gypsy, A Funny Thing Happened On The Way To The Forum, Company, A little Night Music, Sweeney Todd and many, many more.
This musical follows three friends, Frank, Charlie and Mary, but their story is told backwards. Follow them as we watch how their lives have got to now from then. Intriguing, funny, yet bitter sweet, this is a grown-up musical that commands your attention.
Brought to you by the award winning Concept Players, you know that this is a good night out!
This event is for our three performances in The Paget Rooms, Penarth, please visit our Facebook Page for details on our first week in The Borough Theatre, Abergavenny.
All Tickets £12