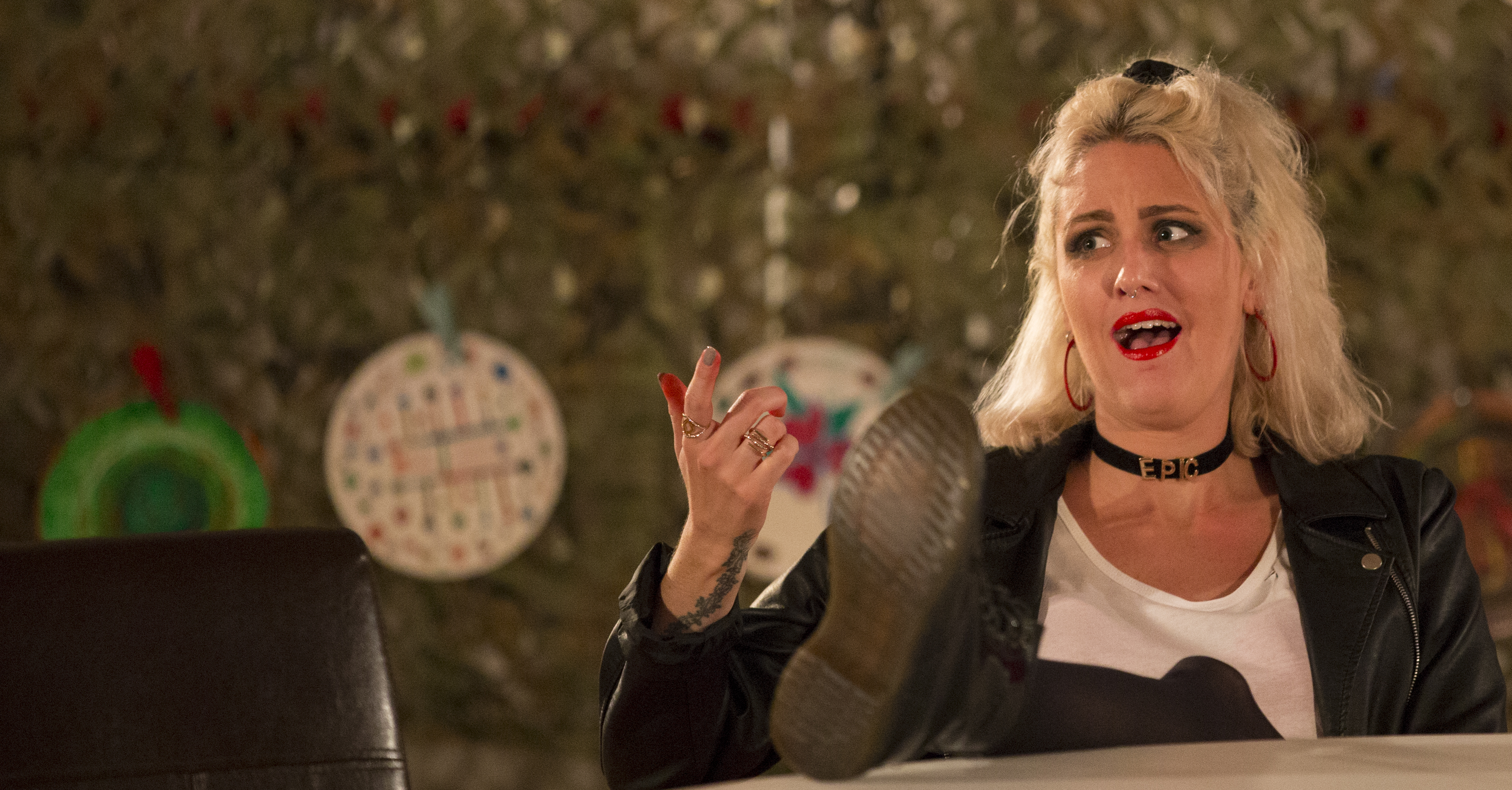 Mercury Theatre Wales present 35 Times
MERCURY THEATRE WALES PRESENT HARD HITTING PRODUCTION HIGHLIGHTING SUBJECT OF DOMESTIC VIOLENCE AND ABUSE.
Cardiff based theatre company Mercury Theatre Wales have created an immersive theatre experience designed to raise education and highlight the issues around domestic violence and abuse. Statistically 1 in 3 women experience domestic violence or abuse at some point during their lives and 35 Times puts a spotlight on this often hidden crime and those who suffer as a result.
The production was first performed last year and the reaction from audiences was so strong that funding has been given to the company to repeat the work with the aim of encouraging a wider public across South Wales to see the production including young people from high schools and colleges as well as members of the police and policy makers. The production was nominated for a Wales Theatre Award in 2017.
The piece will tour venues in Cardiff, Treorchy, Newport, Merthyr Tydfil, Blackwood Chepstow and Swansea during September and October this year.
35 Times is based on real life stories following months of research by the theatre company attending sessions where survivors of abuse have relayed their stories as well as consultation with women's support charities including Women's Aid.
The production itself sees an audience of up to 70 people sitting with the performers as part of a coffee morning where the actors tell stories and experiences through acting, song and movement. The 'up close' experience of the audience helps immerse them and engage fully in this thought provoking work. The audience is encouraged to stay at the end and discuss what they have seen over a coffee and talk through the issues it has emphasised.
The cast of 35 Times includes Francesca Goodridge, Polly Kilpatrick, Bethan Morgan, Olwen Rees, Clêr Stephens and Elena Thomas and the piece is produced by Glesni Price Jones.
FOR FURTHER PRESS INFORMATION, IMAGES and REVIEW TICKETS PLEASE CONTACT:
Penny James
Freelance Publicist
02920 766599 penny.james@btopenworld.com