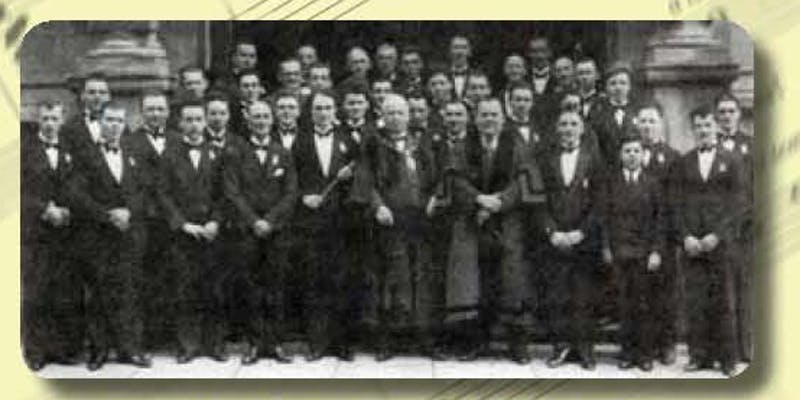 'Let All Men Sing!' 90 years of song with the Oxford Welsh Male Voice Choir…
The Oxford Welsh Male Voice Choir originally began life in the mining valleys of south Wales. Two years after the General Strike some of the impoverished miners walked from the valleys to begin a new life as car workers at Lord Nuffield's Morris Works in Oxford.
The concert at St Augustines will be preceded by a bike ride from Oxford to south Wales in memory of the original walk from the collieries to the car factory. The Oxford choir will be joined for this concert by the Male Choir of Risca, from where many of the original miners 'emigrated' to become car workers.
The association with Penarth is, of course, that valleys' coal was shipped all over the world from Penarth Docks. So Oxford and Risca and Penarth are inextricably bound together by history – and now by song.