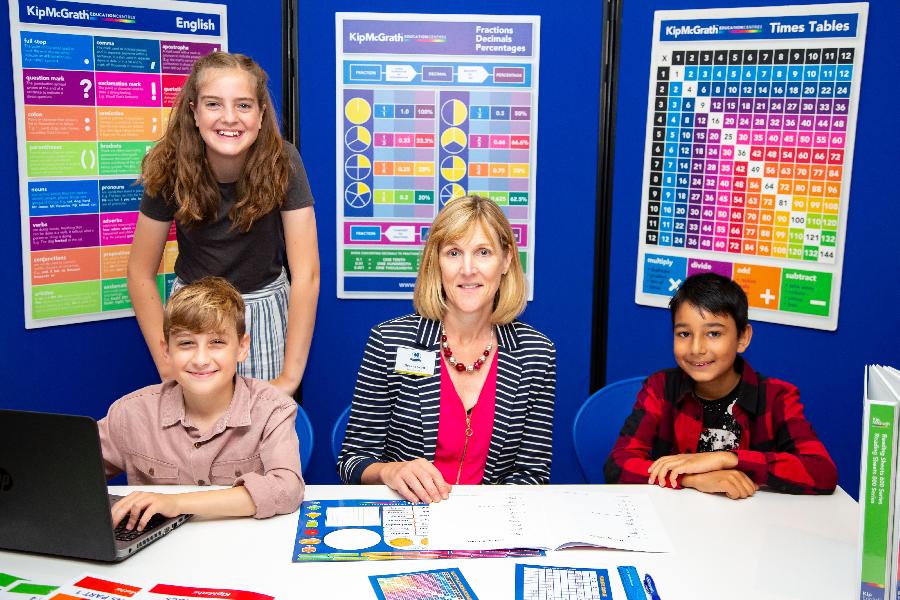 Kip McGrath Tuition Centre Opens in Penarth
The new Kip McGrath Penarth Tuition Centre opens at 4 Herbert Terrace Penarth on Wednesday January 29th.
For more than 40 years Kip McGrath has understood that every child learns differently and their methodology helps children to catch up and then keep up in the core areas of English and Maths and helps them reach their full potential.
Kip McGrath Penarth provides after school tuition in English and Maths for both primary and secondary pupils.
Former Assistant Head Teacher Gemma Scott is the director of the new Penarth centre.  She has had a successful teaching career of 27 years working in a variety of State Comprehensive Schools in South Wales.
Gemma is delighted to announce the opening of the Penarth Centre. "I have always enjoyed teaching.  Interacting with pupils of all ages and abilities is a joy.  You get a fantastic buzz from seeing your pupils' confidence and ability grow."
Kip McGrath Penarth tutors are all qualified teachers and, by using our proven methods and techniques, we can help your child to improve and to close any gaps in their learning. You'll be kept informed with ongoing progress reports and regular tutor feedback.
Book a FREE assessment today and find out how we can help your child build a brighter future!
To book a free assessment contact us today.
Penarth 02922 672282
4 Herbert Terrace Penarth CF64 2AH
kipmcgrath.co.uk/penarth