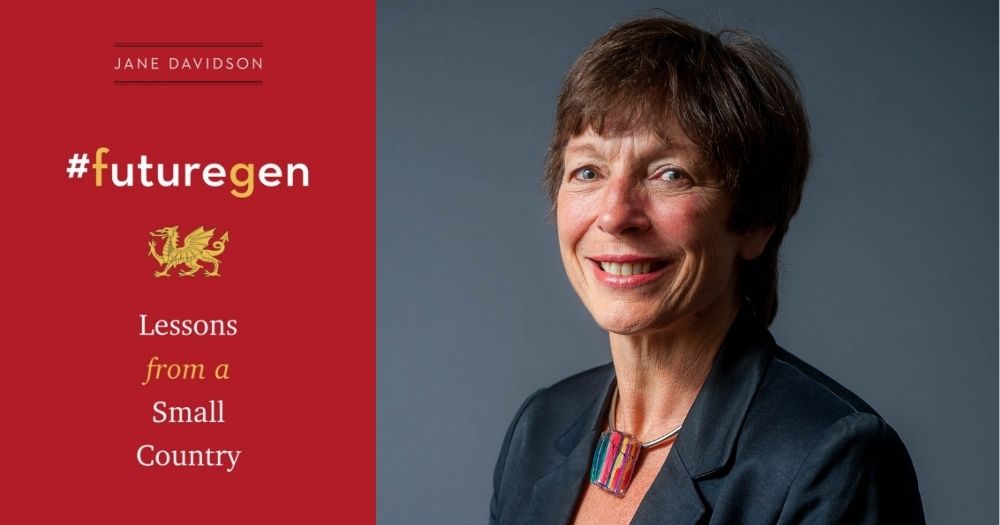 Jane Davidson: #FutureGen
Jane Davidson's new novel, #FutureGen, is the story of how one small nation responded to global climate issues by radically rethinking public policy for future generations.
Jane Davidson explains how, as Minister for Environment, Sustainability and Housing for Wales, she proposed what became the Well-being of Future Generations Wales Act 2015- the first piece of legislation in history to place regenerative and sustainable practice at the heart of the government.
This is the inspiring story of a small, pioneering nation discovering prosperity through its vast natural beauty, renewable energy resources and resilient communities. It is proof of what is possible in the fight for a sustainable future.
Jane will be in conversation with the Green Party's Anthony Slaughter.