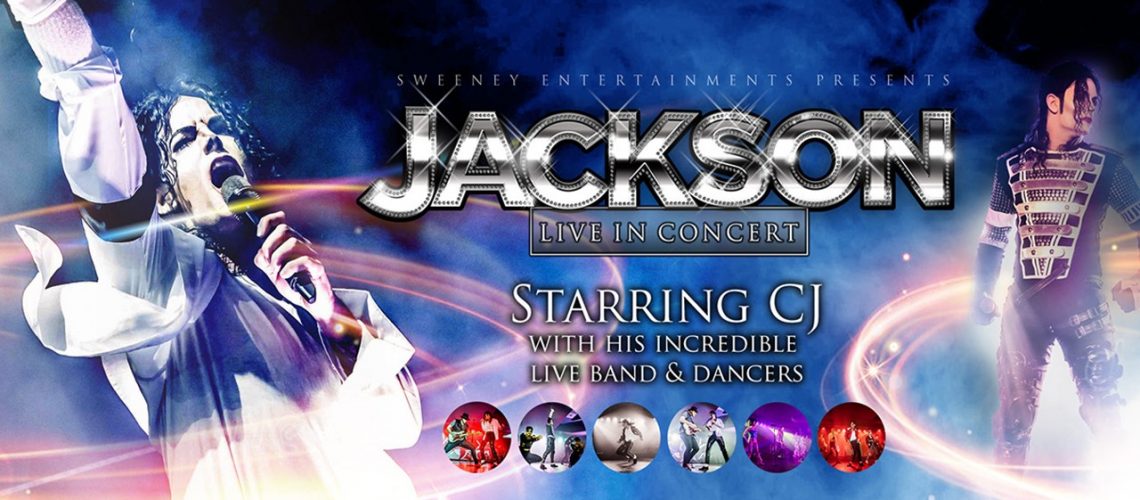 Jackson Live in Concert
Jackson – Live in Concert now features the hugely talented 'CJ' recreating the Michael Jackson experience with his stunning rendition of all his favourite songs.
He's got the look, the moonwalk and the voice! His renditions of Thriller, Beat It and Billie Jean are truly sensational.
Jackson Live in Concert brings together superb musicians and dancers, fabulous costumes, and of course all the signature dance moves associated so fondly with the undisputed King of Pop.