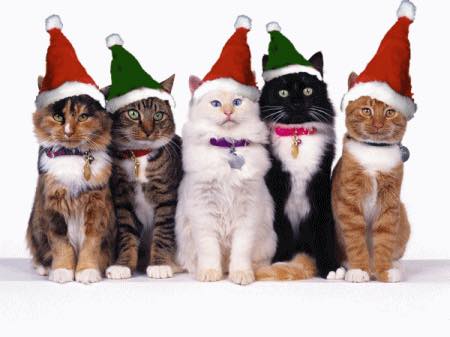 It's Beginning to Look a Lot Like Christmas-Cruelty Free Event.
Cruelty Free Christmas Shopping. Hot Food Upstairs-Christmas Lunches & more. Pick up your Christmas Seitan Roast etc.Facun rolls.The Vegan Box make Xmas a special Cruelty Free Christmas for you.
Let's Make this a Family Wonderland Day out for all the family. Come & enjoy.Now who shall I be this time?
ADMISSION £1 ADULTS ADMISSION CHILDREN FREE
Telephone Sue 02920 709292 to book your stall NOW. Will soon book this one.Table & Chairs provided ONLY.£30 per stall.
Why make the millions of animals suffer & die?-when food is this good. We have the best food & stalls to help you give up Meat & Dairy,So many people have more energy & find their health has improved.I have been vegan for 12 years & would never go back to eating animals & drinking their milk etc. Meat & dairy Kill Animals & people,
I am looking for the best Cruelty Free stalls. Food-Only 3 Hot food upstairs.Looking for one more hot food!,Cakes,Savoury Food. Many Vegan Companies always book. Will wait to hear from you.,Jewellery,Craft,Sweatshirts & Hoodies. Christmas flowers,,Childrens Entertainment
All stalls booked in advance. Thank you., Please telephone 02920 709292. You only have your space when Paid & reserved.
The Vegan Box Limited (Caerphilly)
https://www.facebook.com/Vegan Box Limited/
The Vegan Box take over the kitchen again
Windsor Fruit Stores (Penarth) Double stall
https://wwwfacebook.com/WindsorFruitStores/
My favourite shop in Penarth for Organic Fruit & veg & so many Vegan goodies.I live in Cosmeston. This Family Business is amazing. They deliver orders to over £10 to your house. Why not order all your Xmas veg & fruit. Really great quality & shop Local.
Booja Booja-Bristol.
Love Booja Booja Chocolates
River will be with us with their wonderful vegan chocs.
Babiita's Spice Deli-Vegan Food only at our events.Gluten Free amazing Northern Style Indian & Asian dishes.The Samosas are fab-however-not gluten free. One of my favourites Alloo Tikki Chaat. So many people love Babita's fresh tasting ,amazing food & great rice & herbs & spices.Many travel for miles to have lunch with us and takeaways at penarth. Watch this space for Christmas special menu too. Will discuss with Babita.
Field Bar-Cardiff
Award Winning Handmade Fruit & Flower Gin Liqueurs.Rum Liqueurs too now.
So many love their gins etc at our events.
Cakes-Biscuits etc
Naked Vegan Bakery-Sarah & Chris Powney
We love their doughnuts,cupcakes & biscuits.My favourites-the Mermaid doughnuts-so pretty. Will have fab christmas Cupcakes etc, Great stall that sells out in a short time. Come early.Want something special-pay online & they will bring your Christmas order.
REFRESHMENTS
Ve Wild Cafe-Whitchurch Cardiff
The Best Organic Coffee with fab Mylks-No Dairy of course!!!!
https://www.facebook.com/VeWildCafe/
The Best Coffee ever for me
Fairy Glen Brewery Maesteg.Come & sample Vegan Lagers & Craft Beers-Takeaway only. Great Dog Labels & Names. Fab gifts or spoil yourself
Can't wait. love their presentation labels with dogs etc. i must buy as gifts etc
Cruelty Free Skincare-Makeup etc
Neals Yard Remedies Organics-Claire.Lewis-Fletcher(Team Leader)
https://www.facebook.com/NYRO
Vegan Only Products
Tropic Organic Skincare & Makeup-Lynne Rogers
Nicola Hale-Pottery Painting-Double stall-Children & Adults love to choose a mould-paint & take home. Also fab local Pottery.Dunwich Pottery Penarth-Local Company in Castle avenue.
https://www.facebook.com/Dunwichpottery/
HOUSEHOLD PRODUCTS-
Norwex-Ruth
I love Norwex-The mop I have is amazing & the cloth too I have. Yes-the best I have ever used. Love the fact-no chemicals used etc & just water. Once you start using Norwex-nothing else is good eniough. Although you spend more., These products last. In the lonrun you save money. Great for my household-with 6 cats & dogs. Nothing to harm them or me!!!!
Utility Warehouse-Sorraya Parsons-Penarth
Animal Rescues-FREE STALLS GIVEN
Hillside Animal Sanctuary
www.hillside.org.uk