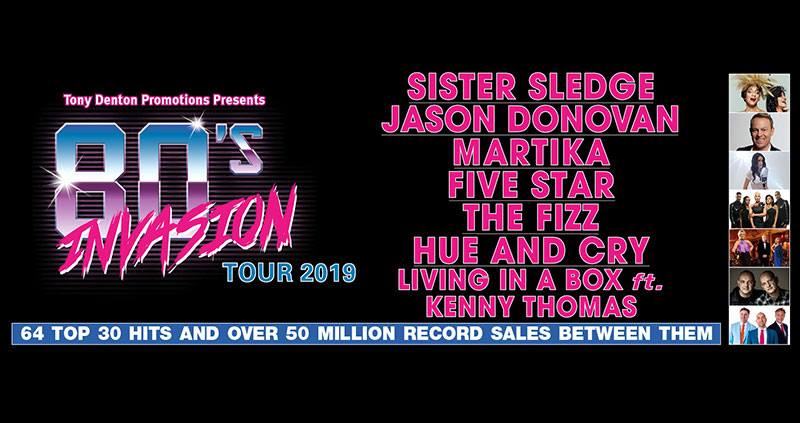 Interested 80's Invasion Tour 2019- Cardiff
ANNOUNCING >> 80s Invasion Tour 2019.
The 80's Invasion Tour is back with a bang in 2019 and features seven of the decade's most popular acts that are coming together on one stage across 12 cities in the UK this autumn. This unique tour features 𝗦𝗶𝘀𝘁𝗲𝗿 𝗦𝗹𝗲𝗱𝗴𝗲, 𝗝𝗮𝘀𝗼𝗻 𝗗𝗼𝗻𝗼𝘃𝗮𝗻, 𝗧𝗵𝗲 𝗙𝗶𝘇𝘇, 𝗙𝗶𝘃𝗲 𝗦𝘁𝗮𝗿, 𝗠𝗮𝗿𝘁𝗶𝗸𝗮, 𝗛𝘂𝗲 & 𝗖𝗿𝘆 and 𝗟𝗶𝘃𝗶𝗻𝗴 𝗜𝗻 𝗔 𝗕𝗼𝘅 𝗳𝗲𝗮𝘁𝘂𝗿𝗶𝗻𝗴 𝗞𝗲𝗻𝗻𝘆 𝗧𝗵𝗼𝗺𝗮𝘀.
Tickets on-sale NOW ➡️ https://bit.ly/2Gfjehw