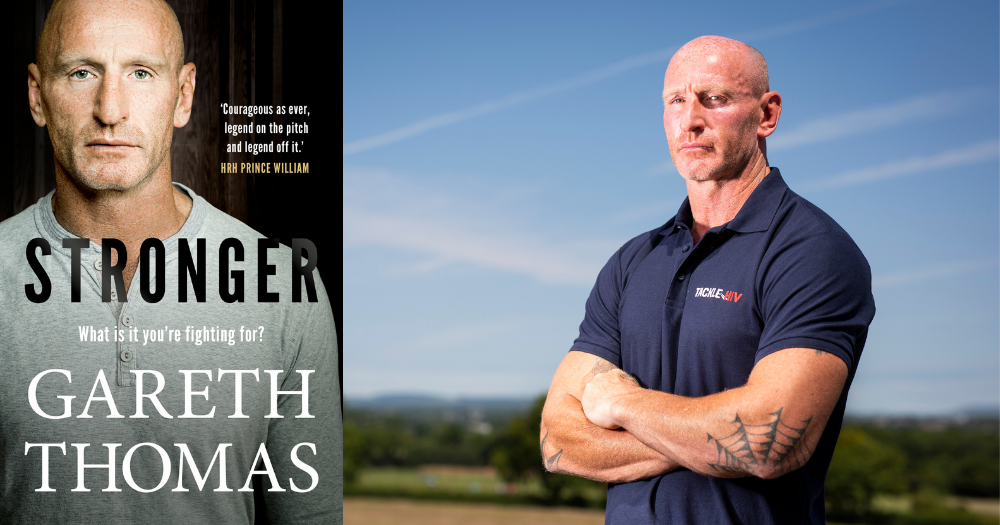 Gareth Thomas: Stronger
To understand how to empower yourself, first of all you have to recognize and accept your vulnerability.'
Join us for a very special evening in the company of sporting icon Gareth Thomas, as he talks to broadcaster Carolyn Hitt about his deeply personal new memoir, Stronger.
A legend on and off the pitch, Gareth Thomas has played rugby union for Bridgend, Celtic Warriors, Toulouse and Cardiff Blues, winning 100 international caps for Wales and captaining the British and Irish Lions! In 2009, he announced publicly that he is gay and was voted the most influential gay person by Stonewall that year.
In Stronger, Gareth shares how he has managed to deal with the adversity life has thrown at him over the years, from his time at school to his difficult announcement in 2019 that he is living with HIV. His incredible willingness to expose his deepest emotional frailties as a man and come through even stronger as a result have made him a national hero and a role model for us all. Whether he is confronting the physical challenges of an Iron Man, or the mental resilience needed to be true to who you are, or weighing the medals and trophies he's won alongside the mistakes he's made, Gareth is unwaveringly honest.
An inspirational rallying call, Stronger is a vital read for anyone who wants to turn their fear into a strength and to not only survive, but to thrive.
Truly an event not to be missed!
The event will be recorded and made available to ticketholders only following the event for a limited period of time.