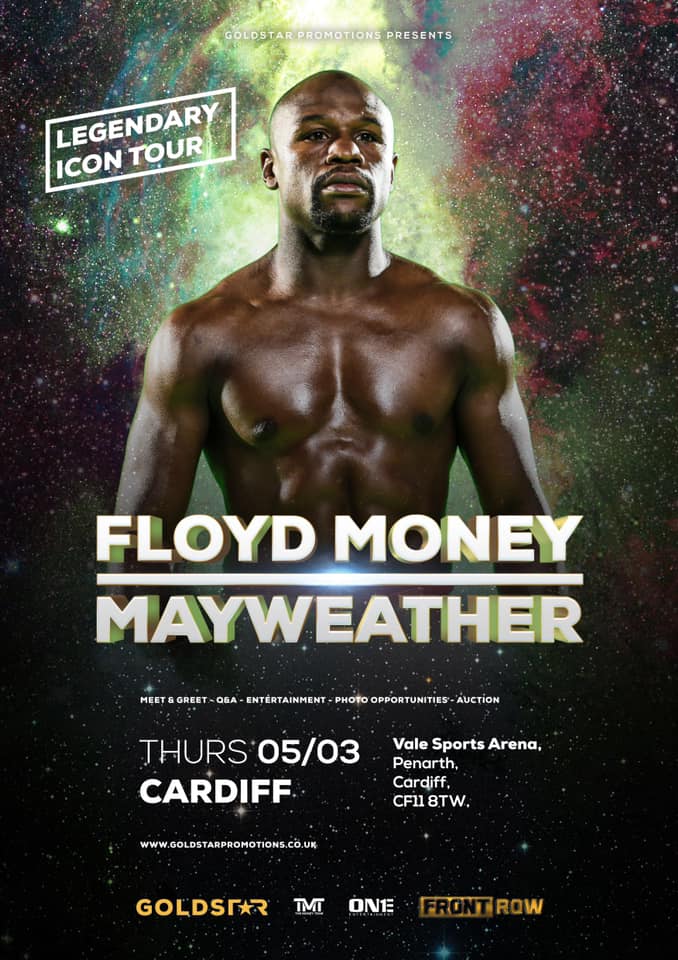 Floyd Mayweather Jr to hit the Vale Sports Arena
Global superstar Floyd Mayweather will be hitting Cardiff next month. The undefeated American boxer will be appearing at the Vale Sports Arena in Cardiff on 5ht March 2020, presented by Gold Star Promotions.
Mayweather Jr whose combination of speed, power and technical prowess, made him one of the best pound-for-pound fighters of all time. In his first and only appearance in the Welsh capital, guests will be given the opportunity to meet the iconic figure and learn about his career and his famous fights.
Guests will also enjoy a Q&A, entertainment, photo opportunities and a superb auction.
Tickets are released on Thursday and are limited