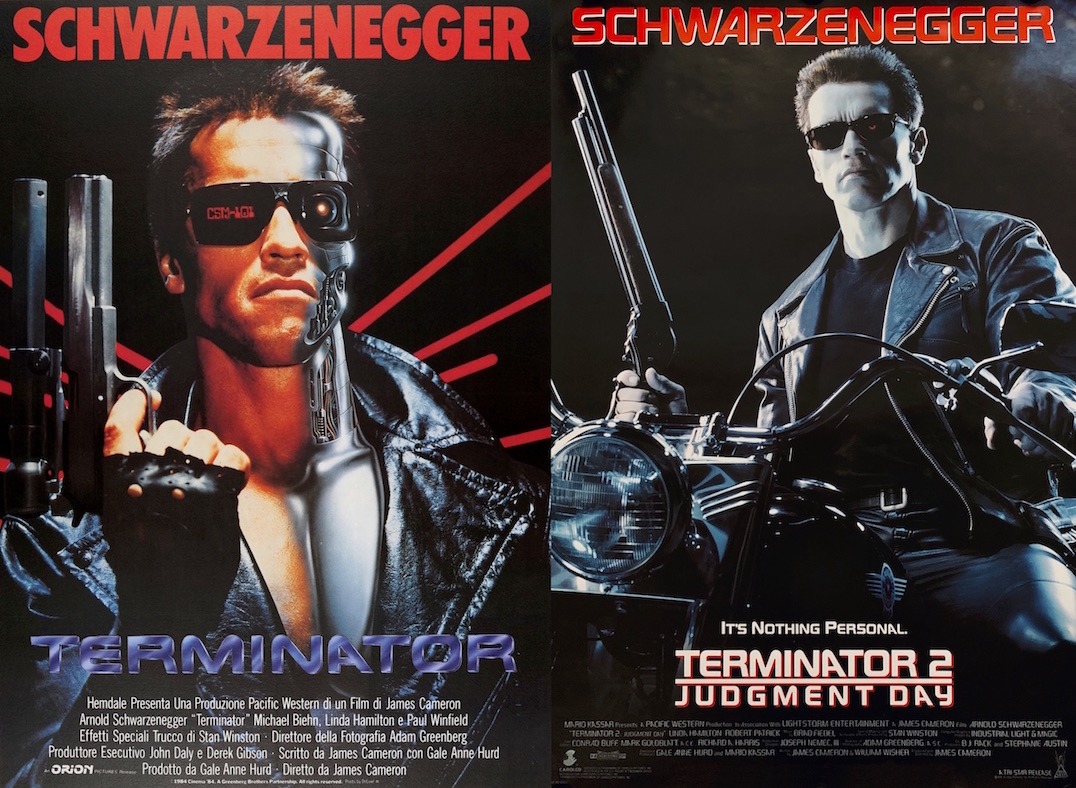 Double Feature: The Terminator and Terminator 2: Judgment Day
Time for another classic double-bill – Arnold Schwarzenegger plays James Cameron's iconic cyborg assassin in the first two parts of the Terminator franchise.
Advance tickets £16 / £13 (conc) – door sales +50p
For double features a completed loyalty card can be exchanged for one film – please contact us at info@snowcatcinema.co.uk if you wish to book using a loyalty card.
Please note: there's no need to print your tickets. We have a list of attendees on the door so you just need to give us your name when you arrive. Save the trees!