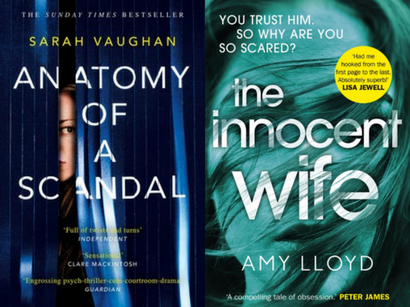 Crime Panel with Sarah Vaughan & Amy Lloyd
Sarah Vaughan's political thriller Anatomy of a Scandal centres on a high-profile marriage that begins to unravel when the MP husband is accused of a terrible crime.
Amy Lloyd's breakout psychological thriller, The Innocent Wife, revolves around a campaign to release a death row inmate and his subsequent marriage to a campaigner, who later finds herself questioning his innocence.
The event will be held at Waterloo Tea on Thursday 25th October at 7:30pm. Tickets are £10 and include a drink and discounted books available to purchase.