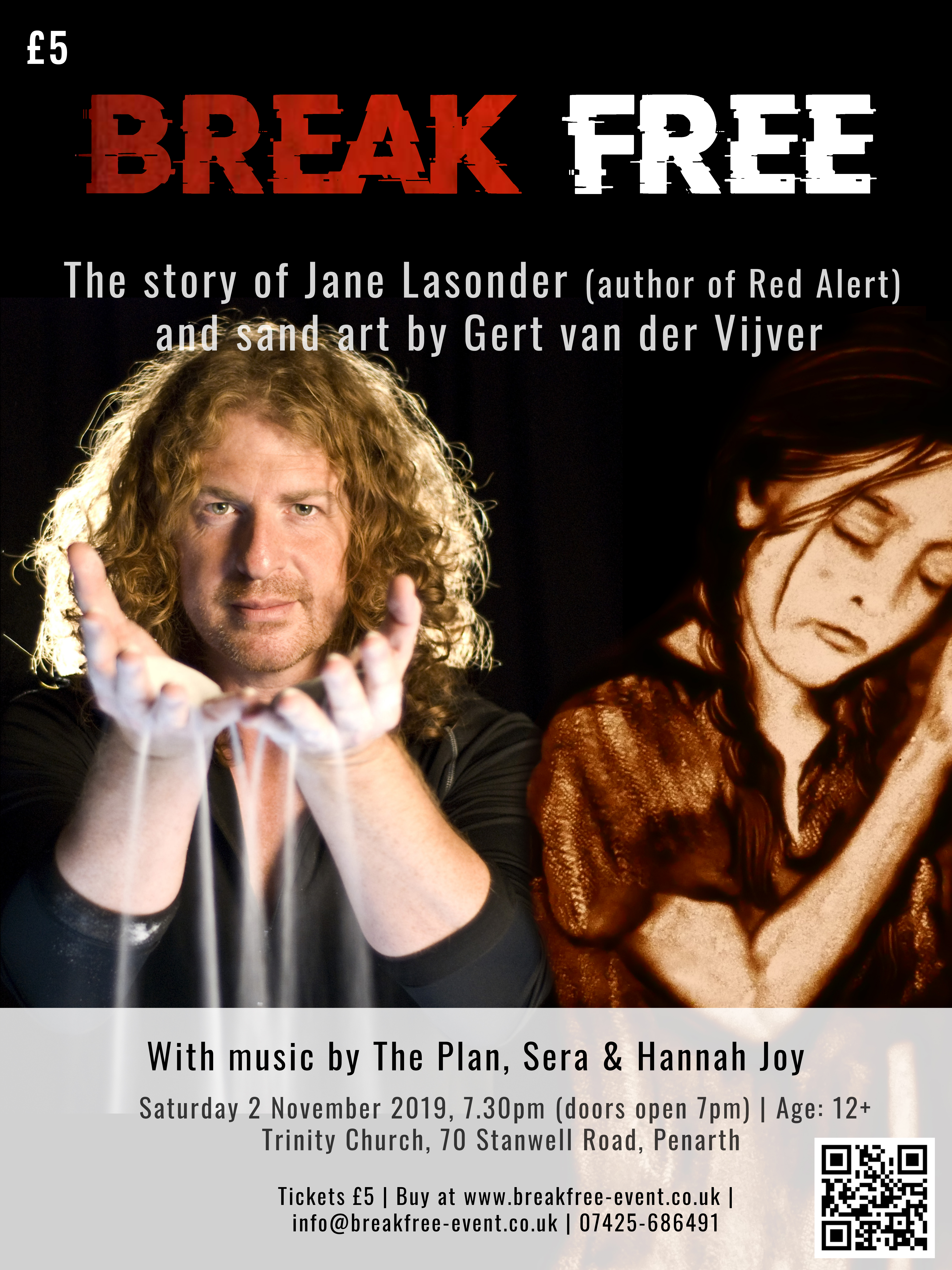 Break free event
The  famous Dutch sand artist Gert van der Vijver who has TV shows in the Netherlands and works with many famous music artists is coming over to Penarth to take part in this  event ,together with a band called the Plan from Sheffield who have been in the music charts 2x .I ,Jane Lasonder will be doing the story telling with songs in between from The Plan and sand art will be done during the whole evening.
I will be telling my own personal story of abuse and despair to how i got through these dark times to write a book to raise awareness.
Modern Day Slavery and Sex Trafficking are topics we should all be aware of and concerned about. This event raises awareness through music,  sand art and storytelling sharing and showing us what we all can do to help victims break free and to give encouragement to people who may feel that they are not living there lives to the full potential.
This is a top quality professional event  If you are local make sure not to miss it ,bring a friend along who may need encouragement or who is interested in these topics.- buy your tickets before they are sold out. Please share with all your friends
By coming to the event and even bringing a guest we are standing together we will be one voice.!
On the breakfree site is more info and films and a promo .
Event Saturday 2nd November doors open 7 pm event is 12 years plus
in the afternoon are free workshops at 12-2pm at trinity Church ,singing/dance  led by Hannah & RJ Zandvoort , songwriting with The Plan and drama workshop with Jason Excell  these workshops are 7 -25 years .
Please feel free to contact me for more info
Jane Lasonder 07425-686491
www.breakfree-event.co.uk
www.redalertbook.com