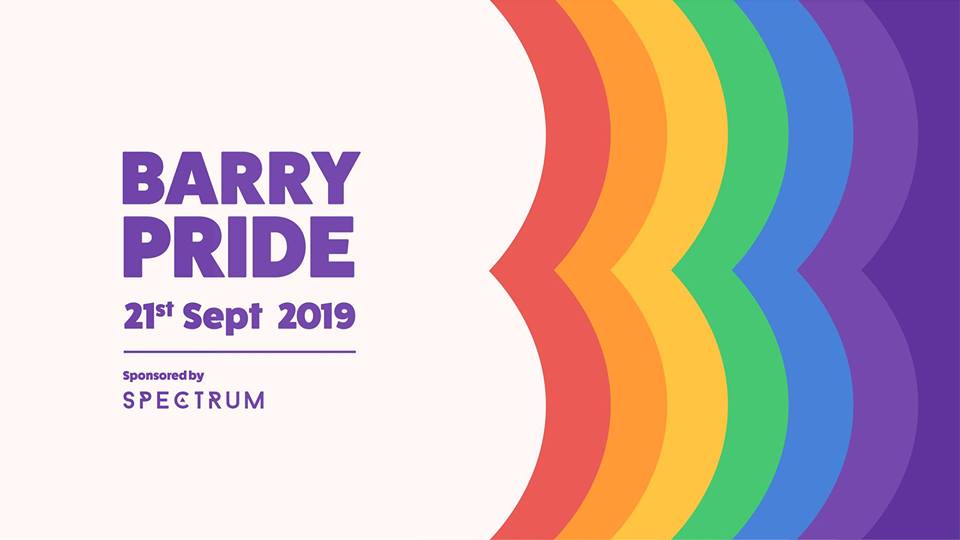 Barry Pride 2019
? We're bringing Pride to Barry! ?
Barry Pride, sponsored by Spectrum Collections, will be taking place on 21st September 2019 on Barry High Street and across the town.
We can't wait to bring you live music, entertainment, make up tutorials, food, drink and plenty more!
Barry Pride will be a fun family and community day and everyone is welcome to join us at this inclusive event to celebrate our LGBTQ+ community.
We'd like to say a huge thank you to our sponsor Spectrum for helping us to make this event possible. We'll announce more information very soon!
If you would like to volunteer, host an event or support Barry Pride in another way, please email barryVOGpride@gmail.com.