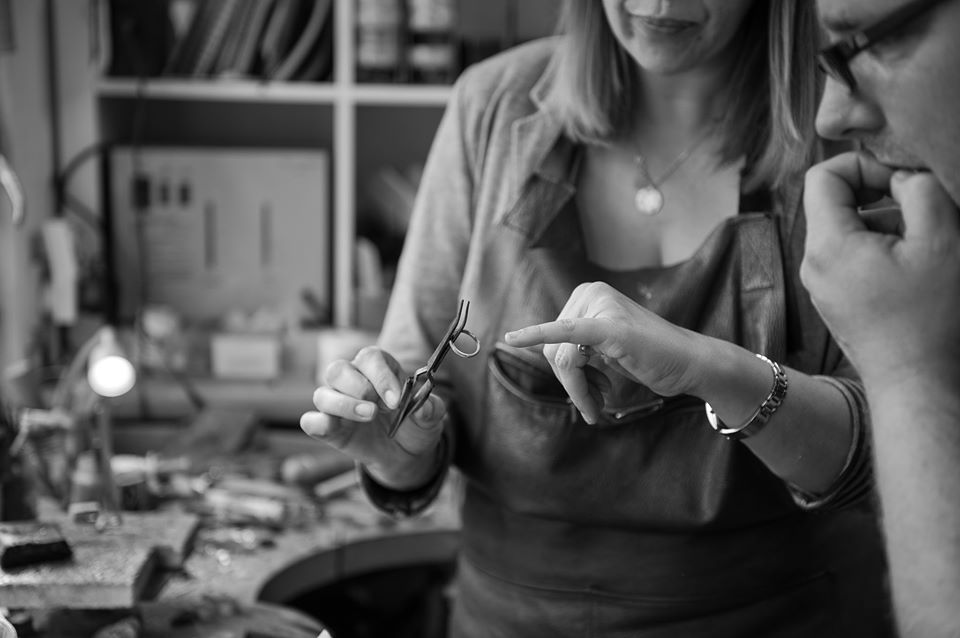 Anne Morgan Jewellery Making for Beginners
Come and explore your creativity and design your own piece of beautiful jewellery with us!
This class will teach you how to make your very own jewellery design and provide everything you need to create it. We will help you make your piece from scratch with no previous experience necessary just lots of enthusiasm!
At this workshop you will learn the bedrock of jewellery making and how to create your own beautiful design using 'The Fab Four'; Sawing, bending, soldering and texturing . You'll learn how to apply these techniques to pendants, earrings or rings to create something completely unique that you can show off to family and friends or maybe even gift to your mum as this class falls on Mothering Sunday. Surely this is the grown up version of the childhood drawings created in the classroom and taken home to proudly give to mum?!
At the end of the workshop you'll be taking home your beautiful hand-made design to show off to all your family and friends.
The cost per person of this workshop is £85 with a small additional charge for the metal you use which on average is £5.