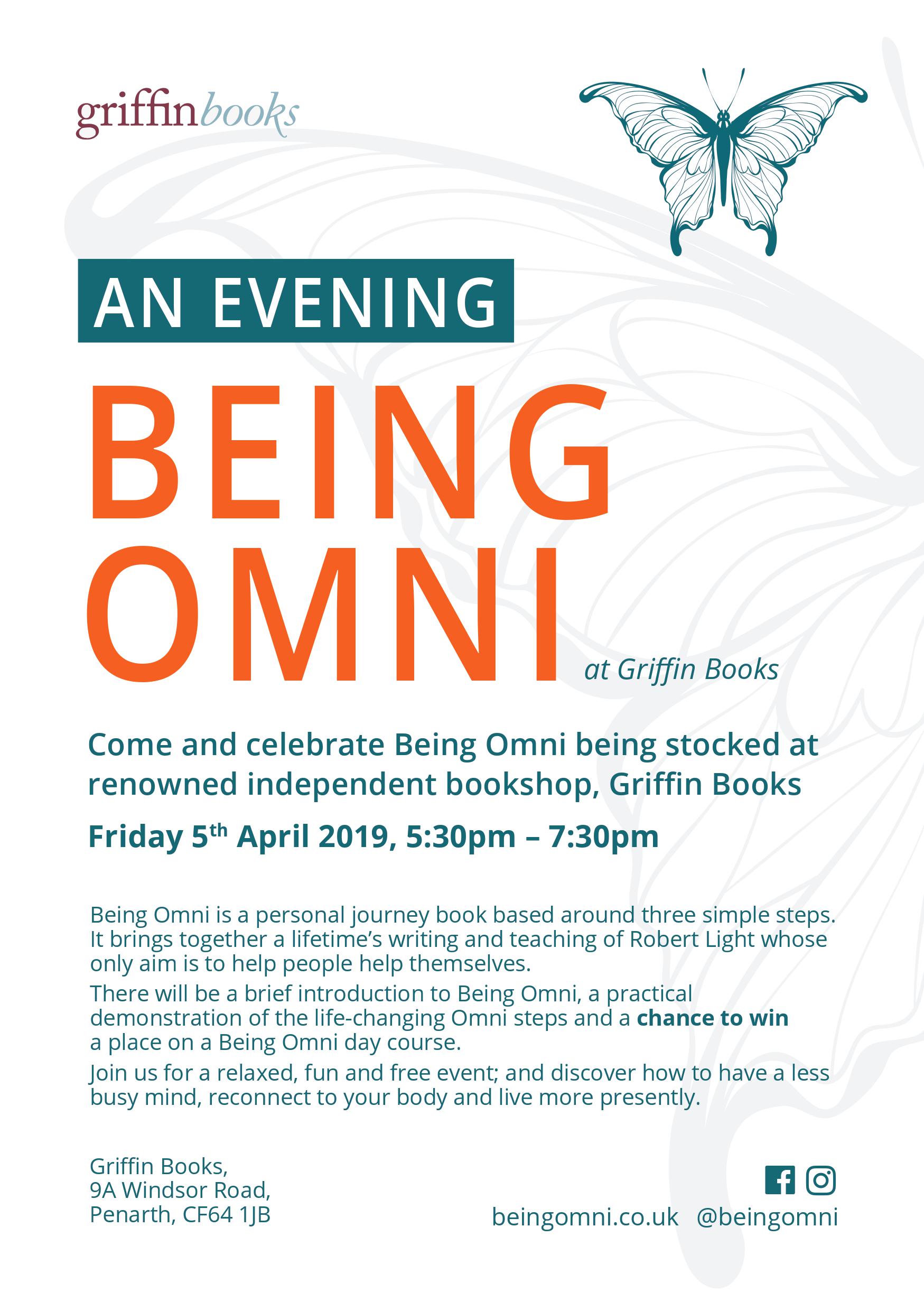 An evening Being Omni
We are holding a free evening event to celebrate our book being stocked at the fabulous, Griffin Books!
In a nutshell, 'Being Omni' is a personal journey book which is based around three simple but practical steps. The secret is all in the practising! It's this which can really make a huge difference to the way you live. The steps help you discover how to have a less busy mind, reconnect properly to your body, and live more presently.
Join us for a relaxed and fun evening where you can learn more about this wonderful new practice and experience a practical demonstration of the life-changing Omni steps.
RAFFLE TIME
There will also be a chance to WIN a place on the next Being Omni day course!
We look forward to seeing you!