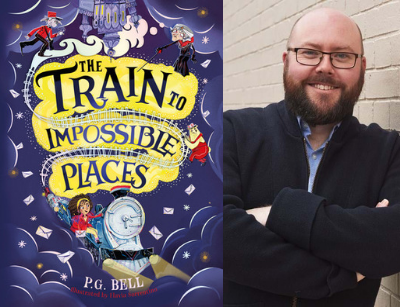 All Aboard the Train to Impossible Places!
Join us for an afternoon of activities on board the Impossible Postal Express with author, P.G. Bell.
'A train that travels through impossible places. A boy trapped in a snow globe. And a girl who's about to go on the adventure of a lifetime.'
With surprises waiting at every station, all themed around our wonderful featured book, The Train to Impossible Places, this is a perfect session to cure the half-term boredom! Suitable for ages 6 – 12.
Thursday 1st November
Doors open at 1pm.
Main Hall, All Saints Church, Penarth
Tickets are £5 per child (adults go free) including refreshments and discount on book purchases.
All children must be accompanied by an adult.
Book online or call the shop on 02920 706455.