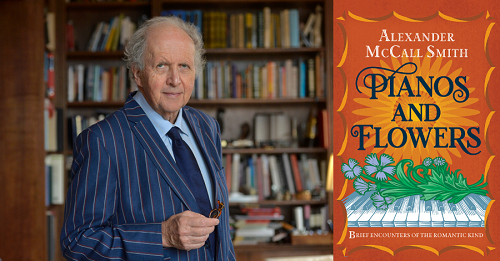 Alexander McCall Smith, Book Event
Alexander McCall Smith is one of the world's most prolific and best-loved authors. For many years he was a professor of Medical Law and worked in universities in the UK and abroad before turning his hand to writing fiction. He has written and contributed to more than 100 books including specialist academic titles, short story collections, and a number of popular children's books.
His first book was published in 1980, but it wasn't until the publication of the highly successful The No. 1 Ladies' Detective Agency series that Alexander became a household name. The series has now sold over twenty million copies in the English language alone.
What better way to spend a Bank Holiday Monday than in the company of this master storyteller? Listen as he recounts the latest goings on with Mma Ramostwe and her friends in Botswana, giggle at the exploits of Detective Ulf Varg in Sweden, and escape to Edinburgh with the long-awaited latest book in the Isabel Dalhousie series and the cast of 44 Scotland Street.
Alexander will also be discussing his new book, Pianos and Flowers, a selection of short stories inspired by vintage photographs. An event not to be missed!