Dog food that changes a dog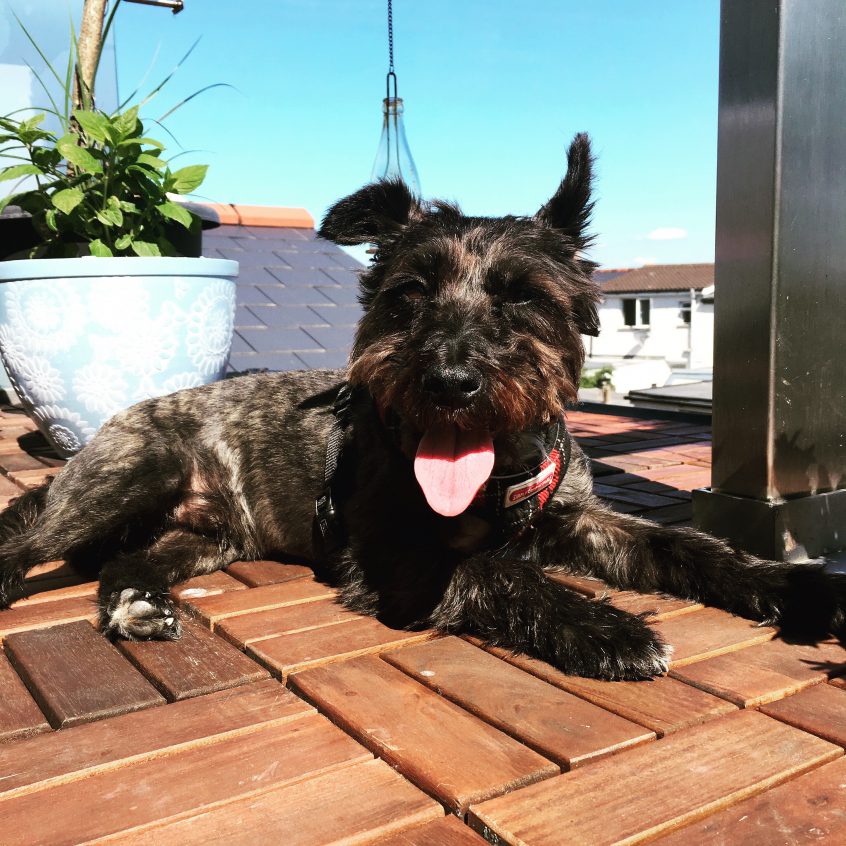 Winston. The love of our life. The office pet. He's a sensitive soul and a delicate character, especially when it comes to his food.
We found it difficult to find a supermarket brand that worked for him. Most were too low-quality and wouldn't agree with him. Some he'd just plain ignore and leave in the bowl.
He also had a problem with dry, itchy skin. He had red rashes and lots of dandruff – especially noticeable in his black coat. The vet would always suggest changing his food, we'd obligingly say yes, knowing that changing his food again wasn't easy.
We happened across Hayley, and Oscar's Dog Food. After talking through Winston's needs, she suggested specially-formulated food and gave us the confidence we needed to switch his food. The £5 starter pack was the clincher, and with Winston being a terrier, the 1.75kg bag lasted about a month – far longer than any supermarket brand box of dry food.
After a months or so, we noticed a definite change in Winston's coat. It was healthier, glossier and the skin wasn't red or flaky. He also enjoyed every single morsel from his carefully measured scoop of food.
Subsequent visits to the vet for health checks tells us that we made the right choice to change to Oscar's. His coat and skin is healthy, he has strong muscle structure with very little fat. That surely comes from getting all the nutrients he needs from the recommended serving for his age and weight. He really is a very healthy five-year-old terrier.
You can get more information about Oscar's Dog Food from local representative Hayley Clare. The £5 offer really is that. A 1.75kg bag of food, some treats (delicious, Winston tells us) and a caddy to keep it all in. No commitment.
Hayley Clare
Phone: 07846196383
Mobile: 07846196383
Email: hayley.clare@oscars.co.uk
Web: www.oscars.co.uk