Charity calls for businesses to help up-cycle treasures and raise funds for life-limited children
Children's hospice charity Tŷ Hafan is celebrating the first anniversary of its innovative upcycling project and is inviting business organisations to get involved and help create its stylish range of homeware, gifts, furniture and accessories.
'Handcrafted by Tŷ Hafan', which was launched last Christmas, takes donated stock and materials and re-uses and upcycles them into  handcrafted gifts and furniture which are sold at events, pop-up shops and online.
Project Manager Penny Collins is seeking business and commercial volunteers to join her at special workshops to help breathe new life into donated materials and create something fresh and unique that will go on the market and raise funds towards making a short life a full life for the children and young people who use Tŷ Hafan's services.   
The crafting sessions have proved hugely popular over the past year with businesses and commercial supporters, such as government departments, retail chains, finance and insurance companies, and local small businesses.  People from these organisations volunteer as part of their corporate social responsibility activities and have team building days with a difference. 
"It really doesn't matter if you're not crafty – I'll find you something that you can do and teach you new skills", said Penny.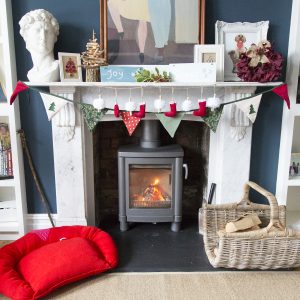 "The workshop is in Sully at the hospice and has the added bonus of an amazing view across the hospice grounds and the Bristol Channel. It's an inspiring location, at the very heart of what we do, and our volunteers can actually see the hospice and know that they're helping our nurses provide the practical, medical and emotional support our families so desperately need".
"I've seen how crafting and upcycling can benefit anybody – whether they're a skilled, experienced crafter or just a group of blokes coming on a team building day". 
Penny added:  "I've seen people gain great satisfaction from knowing that what they're creating will be sold to make a difference to the children and families at Tŷ Hafan.   People are so generous with their time.  Everybody's good at something".
Staff from insurance giant Thomas Carroll, recently took part in one of Penny's workshops. 
One said:  "I loved every minute.  I could stay here and come back tomorrow!   It was great for well being and the feel-good factor of doing some good".
Handcrafted by Tŷ Hafan products range from tiny brooches and earrings, through to pet beds made out of woolly jumpers, bags made out of denim jeans, woofachief bandanas for dogs, knitted blankets and scarfs, artwork, handmade greetings cards and items of shabby chic furniture.
For more information on Handcrafted by Tŷ Hafan and on how to volunteer either as an individual or as a group, please contact Penny Collins on  07787 296 294 or email: penny.collins@tyhafan.org