Bold Renovation Transforms a Tired Terrace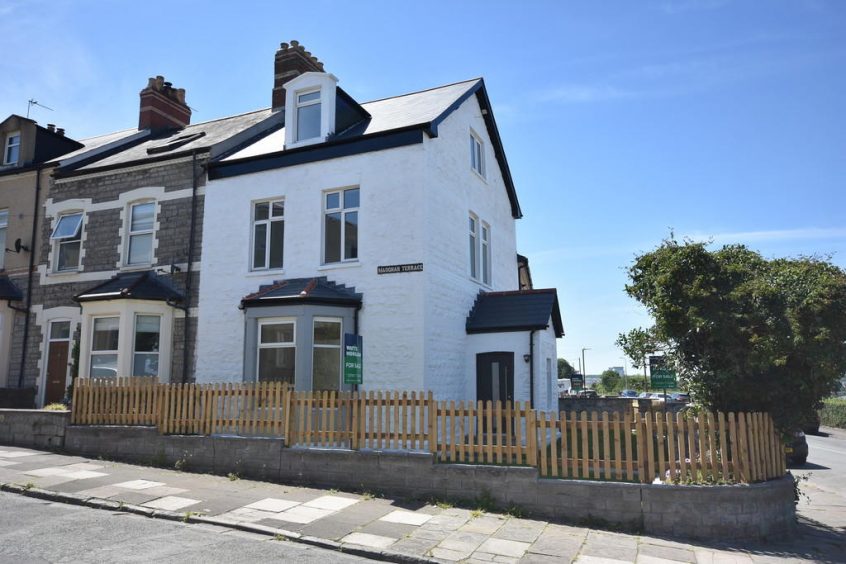 -Words by William Stoker, of LeanCare Ltd
What are your favourite types of projects to work on?
Our favourite type of project is a house that needs complete refurbishment-the more work there is to do the better, provided that is reflected in the buying price. This is most difficult aspect-finding a suitable property at the right place and in the right area.
How would you advice someone looking for a property developer?
In general, if an owner is looking for a builder to renovate their own property, we have found that the most important aspects are reliability, competence in different trades and the ability to fix a price for the job and then stick to it. Ask for examples of other work they have done and check them out thoroughly.
How did you get into this line of work?
We have been living in France for 17 years but decided to come back to UK in 2015. My wife is always 'trawling the internet' looking at houses and it just so happened there was a suitable property for renovation when we came back in 2015. So we plunged straight in and bough it. This first project worked out very well and gave us the 'taste' for tackling other similar projects. It is an opportunity for my wife and I to work together- she has the insight and flair when it comes to choosing bathrooms and kitchens and all the other aspects that give the finished properties that 'wow' factor. My involvement is liaising with the builders and making sure they carry out the works to the required standard.
What do you enjoy about this job?
We enjoy seeing a sad and sometimes neglected property being transformed into a new home for any prospective purchaser-normally we renew everything-new roof, new windows and doors, new electrics, new plumbing and heating, new plastering, new bathrooms, new kitchens etc-so that by the time the project is finished, the property is almost branded new. In the project in Paget Terrace, we bought a rambling 5-bedroom end-terrace house that had been empty for 2 years (the family had moved to Dubai for work) which needed complete refurbishment. As soon as he saw house, our architect suggested splitting it into two houses. So following his advice, we created a 3-storey, 3-bedroom, 2 bathroom traditional house with great views over Cardiff Bay. In addition, we created a 2-storey, 2-bedroom modern house with living accommodation on the upper floor. Taking advantage of the wonderful views, bedrooms and bathroom downstairs. We also managed to create a wonderful balcony on the upper floor, to enjoy some outside space on summer evenings.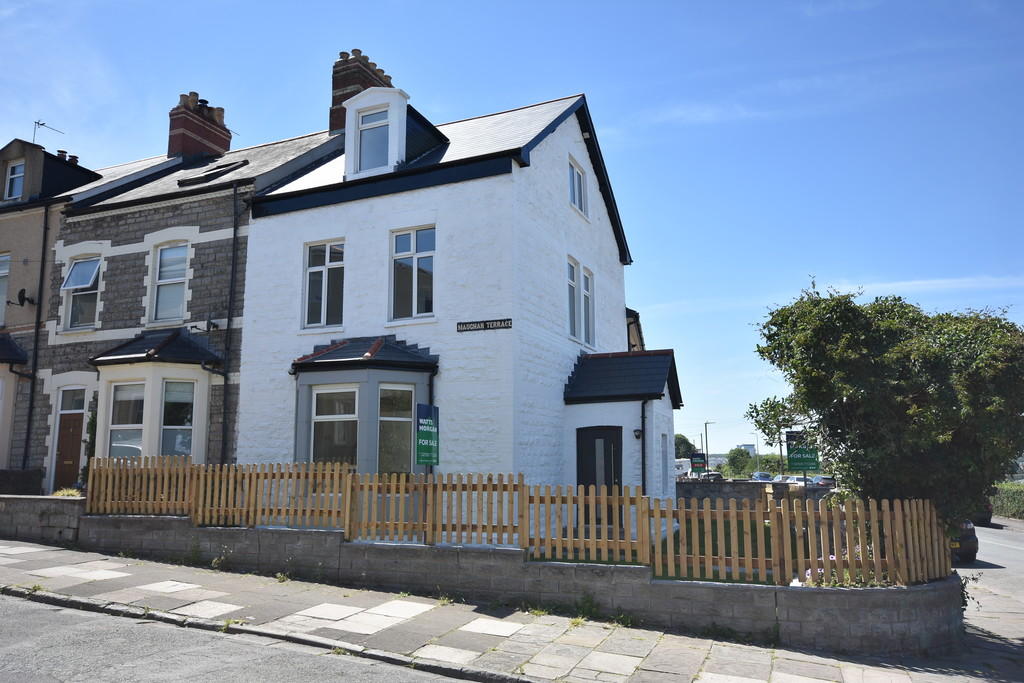 Click here to see the full renovated property!
What are the struggles you come across within your work?
The struggles we come across are many and varied-funnily enough, very few are to do with the actual renovation work. The things that always prove difficult, and sometimes frustrating, are things like planning permission, getting new services connected, making sure you have the right paperwork and certificates covering the work that has been done. All of these need perseverance and an ability to deal with rules and regulations that are changing all the time.
What is your favourite stage of the project?
It's difficult to say what stage of the project is favourite. For me personally, it is when all the demolition work has been done and the property is 'reborn'. The new work has been transformed into something beautiful. When we were rebuilding the 2-bedroom house at Paget Terrace, we were left with only the back wall still standing. Like something out of a war-zone- everything open to the elements and props holding up what was left of the roof. Then gradually, as the rebuilding work went on, we began to see the makings of a beautiful and stylish new property taking shape. This is very satisfying and, for me, is almost magical.
What was your least favourite project to work on? Why?
All the projects we have worked on have ultimately been enjoyable; some have been profitable, others not. But each project has been able to create something better than what was there before. You have to hope that what you have tired to achieve will prove attractive enough to the people who come to view it, to persuade them that this could be their future home. Sometimes this takes a long time and it's easy to become discourages when it doesn't sell straight away. You have to have faith in what you have done, and trust the estate agent that you have asked to handle the marketing. We have been very lucky with Watts & Morgan in Penarth- Tom, the manager, is young and enthusiastic but also very knowledgeable and pro-active. The whole team at the Penarth office are very supportive and are very good at reporting back to us as clients.
What advice would you give someone who wants to become a property developer?
The advice I would give to anyone thinking of becoming a property developer is, 'do your research'. Study the area and the prices. Make sure the figures stack up. Work back from an expected sale price and see whether you can buy the property, do all the work this is required and then make a profit. If the figures don't work out, walk away and look for something else. And find a builder you can trust-we have been very lucky that our builders- REG Construction- has worked with us and for us and has understood what we are trying to achieve.
What makes a good property developer? A good customer?
What makes a good property developer is not easy to answer. Clearly, you have to have good people to work with who can envisage and then construct what you want at a price which makes the project profitable. You need to have a clear idea of how much you need to spend to achieve the result you want- don't get carried away and spend more than you should. The trick is to get 'wow' factor without spending vast sums. That's why you need a clever wife like mine!
Watts & Morgan – helping to make a house your home!
We have a number of serious buyers registered who are looking for properties in the local area. We would love to assist in the sale of your home. Please contact us if you are interested in discussing the marketing of your property. We would be delighted to meet with you.
T: 02920 712266
E: penarth@wattsandmorgan.wales
or/
E: tomos.gould@wattsandmorgan.wales