Beauty on the go this summer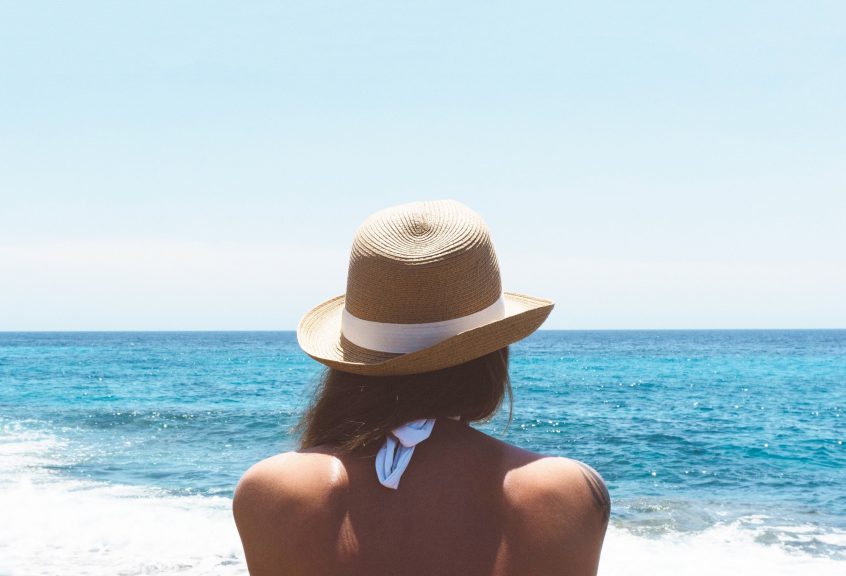 June comes around pretty quick in any year and very soon, if not already, our thoughts turn to a holiday. Whatever your adventure this summer, one thing is for sure: we all need a quick, simple beauty regime when travelling, so here's my guide for easy-chic beauty this summer.
For many, after a long winter, legs can lack a certain glow, yet the salon spray tan can feel utterly terrifying! Enter a self-tan by Tanya Whitebits, hands-down the best I've ever used. Alcohol-free, vegan, and packed with lovely natural ingredients—it's easy to use with no smell. Next, nails. I'm in love with Nailberry London. A vegan brand with beautiful, simple colours that wear brilliantly. I love their new Peonies Collection for summer 2019.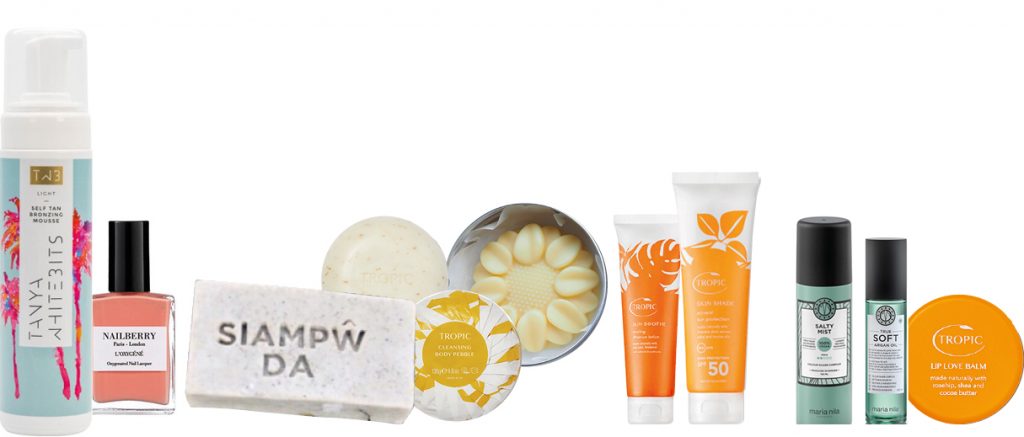 It probably won't have escaped you, the rise in conscious buying. One of the heroes of the moment is the 'bar'. Near enough every bathroom product can now be found in this solid, low-waste format. Not only are they brilliant for supporting eco-commitments made by us all; they're also incredibly handy for travel. From body wash to shampoo, conditioner and even body lotion, the entire shower is neatly stored in one handy tin. No exploding tubes or mini bottles, no spillage and no mess! Try bars such as Siampw Da by The Goodwash Company, Body Pebble by Tropic and Lotion Bar by Myrtle & Soap. All smelling absolutely divine!
For the summer, no product is more important than a high-quality sunscreen. Tropic's Sun Care Discovery Kit uses expertly-blended natural ingredients that are kind to sensitive skin and our oceans too. For fabulous beach hair, try Maria Nila's Salty Mist spray, a deliciously scented spray to give hair a carefree wave with gentle hold. Their Argan Oil is also great for parched ends in need of taming!
Whilst high temperatures or humidity can make holiday make-up a pain, it's still nice to have natural skin with a glow! Using a moisturiser is great, because your skin can often feel parched by the extremes brought by hot sun and cool air con. Then use just a few quality make-up products—bronzer, concealer, and illuminating powder for a stunning pop of colour. It's worth remembering that when your skin tans, your tones will change—and what looks good on you in winter may not sit well in summer.
Tropic's ultra-hydrating Lip Love Balm completes a very low-maintenance, yet stunning make-up look for a balmy evening of delicious food and cocktails!