Architecture Fit for a Sustainable Future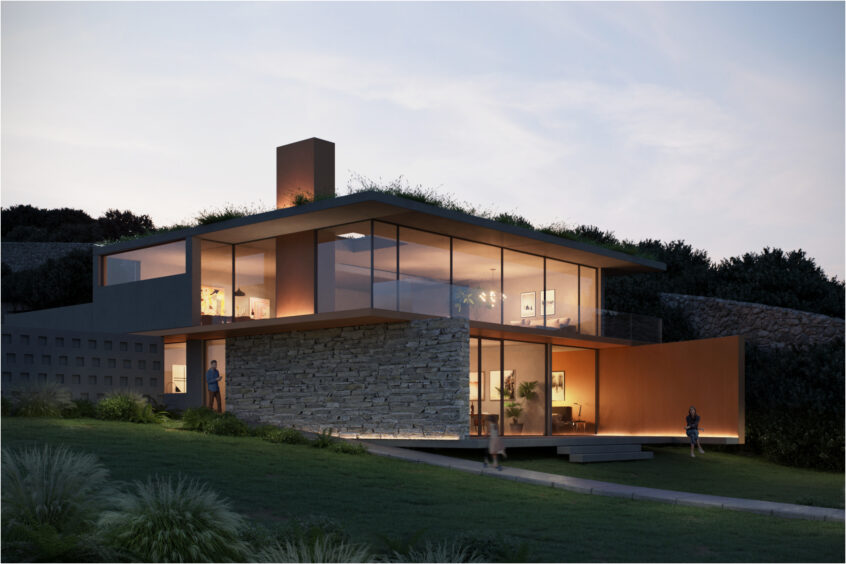 Glen Thomas Architecture (GTA) strives to build beautiful spaces in a poetic and considered manner that respond and respect their individual context and also the surrounding environment as a whole.
Each project has environmental considerations influencing its concept from the start: from a contemporary house extension in Taffs Wells; to a large scale development of ECO houses, buried into the slope of the land, overlooking the Severn Estuary; to a wonderful conservation development of a Victorian office space, transformed into a contemporary, light filled open plans office space with Biophilic ethos running throughout.
GTA often incorporates architectural elements such as overhanging flat roofs to minimise solar gain, green roofs for insulation, enhanced biodiversity and storm water control, air source heat pumps that vastly reduce energy consumption, recycled and repurposed materials and general passive design principles.
'Considered Architecture' can influence the nature of our everyday tasks. It can inspire a ritualistic approach to cooking, resting, meditation, drama, exercising and play, tasks that seem to have become simply practical and mundane in modern living. GTA views sustainable designs as not simply producing low energy buildings but approaching the design process in a way that creates and embraces emotion and a 'sense of place'. It can be argued that for a house or an office to be 'sustainable', we need to enjoy being in its surroundings and consider it not as a short lived structure that can be demolished in 10 years, but a solid, timeless, future-proofed environment that has social value and is worth preserving for generations.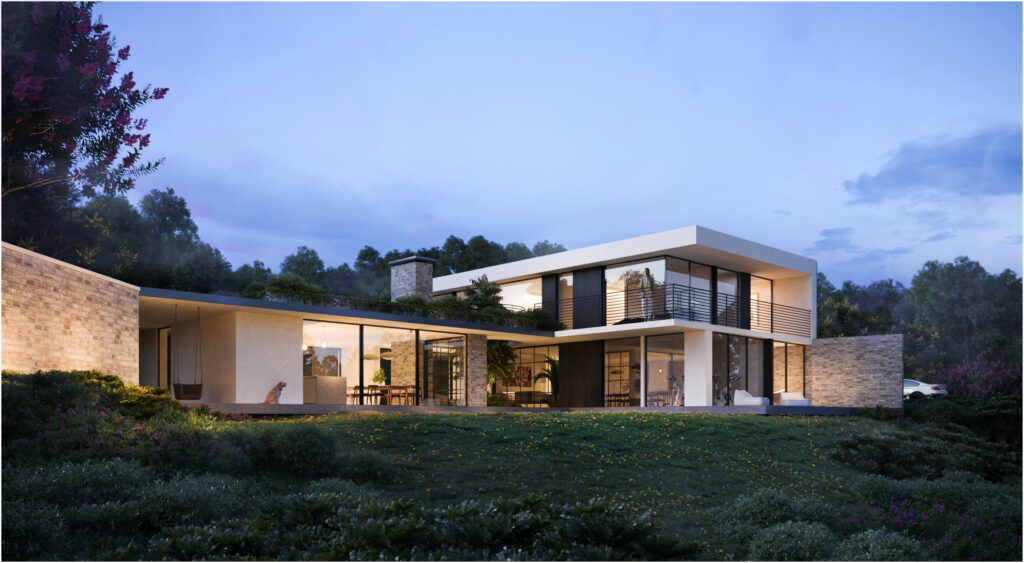 For architecture as a whole to be in any way 'green', it has to, at some point, be approached on a large scale. Single ECO developments can be used as springboards to persuade larger companies to adopt the same approach. The successful methods GTA has adopted over the last 5 years within single dwellings, green office spaces through to multiple sustainable housing schemes, are now being discussed with far larger developers bother here and in Europe.
By 2024, GTA hopes to partner with mass producing, modular home factories to offer our in-house GTA contemporary designs and beautiful spaces to the wider population at an affordable cost. Green, low energy, carbon neutral, biomorphic, dynamic smart-buildings, factory produced, for all.
For more information, visit Glen Thomas at Penylan, Cardiff, CF23 5DN
Call on 029 2021 0669
Visit their website, www.glenthomasarchitecture.co.uk
Email at glen@glenthomasarchitecture.co.uk
Check out their Twitter