A Change in the Climate- Transform Your Home and Lower Your Carbon Footprint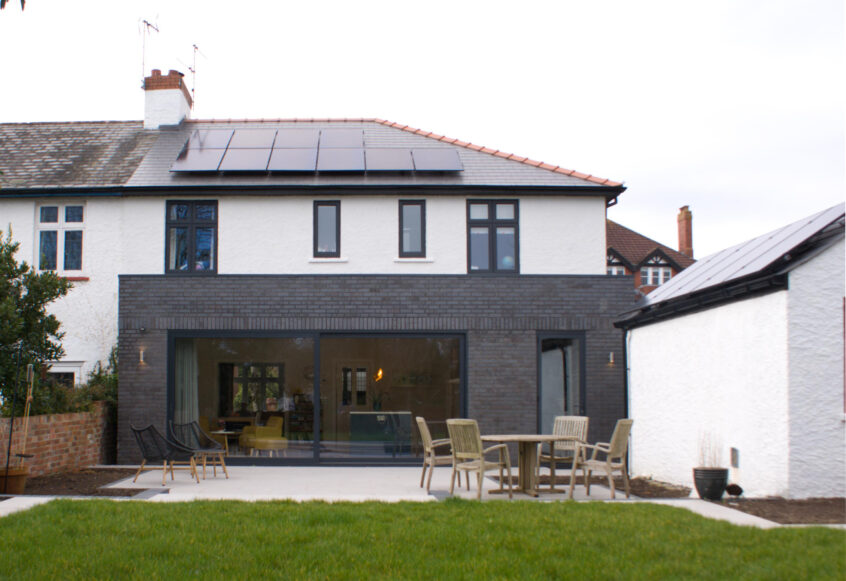 Rising utility bills and climate change are pushing homeowners to consider more than just stylish, practical spaces when renovating. Many look at ways to make our home more energy efficient, so we can significantly lower our bills and our environmental impact. But where to start? And just how much of a different can it make? Amy Twining, Principal at RIBA-Chartered practice West Grove Architecture, shares some insights.
What trends are you seeing currently?
Whilst our clients have always sought transformed, light-filled homes with connections to nature, we are now seeing an increasing awareness around the environmental efficiency of our homes. Clients are concerned about rising energy prices and they are keen to investigate ways in which their homes can mitigate climate change.
Air source heat pumps, unvented hot water cylinders, photovoltaic panels (PVs), and enhanced insulation and air tightness level can be found in most of our latest projects. We are also seeing a big interest in green roofs and in wildlife gardens that can support multiple species on site.
Our full house deep refurbishment of a four-bed 1920s semi in Penarth, is a great example of how beautiful light-filled spaces can be successfully combined with low environmental costs. The property has been extended, refurbished and retrofitted. The works have achieved on 84% reduction in carbon footprint and have improved the EPC rating from Band E to Band B. This 180m² home now consumes well under half the energy of a similar size property. It has a total annual energy consumption of just 8,970kWh instead of the average 21,600kWh.
How can refurbishing your home make a difference?
Imagine your house's roof, walls, windows, doors and floors are a coat. When it's cold outside, if the coat has a low tog rating and is not very insulating, heat will escape from inside the house. Now imagine it's really windy; if the coat isn't airtight, has poor seams, and is not made of windproof fabric, then heat is again going to find its way out. This is why when we talk about buildings, insulation (the coat's tog rating) and airtightness (the coat's windproof factor) are so important.
Whilst sustainable technology like heat pumps and PVs have a place, we always recommend our clients start with the "coat" and take a fabric-first approach. We seek to reduce draughts in buildings and increase insulation levels. It's much better to get "heat pump ready" and address your home's poor fabric and get a heat pump in the future, than to opt for an oversized heat pump now. The latter might be inefficient to run or may not have the capacity to meet your home's energy demand. Where possible, we advise our clients to opt for external wall insulation but for a number of reasons some properties are better suited to have insulation fitted internally.
What is an air source heat pump?
Air source heat pumps (ASHPs) are a low-carbon heating system. They can be used for both hot water and space heating. They take heat from the air outside and boost it to a higher temperature, transferring that heat to the heating system in your home. It's a bit like a fridge but working in reverse. Obviously, if you fridge door doesn't shut properly and is leaky, then the compressor has to work much harder, or worse, your food goes off. That's why the fabric-first approach is so important.
What are Photovoltaics?
Solar electricity panels, also known as photovoltaics, or PVs, capture the sun's energy and covert it into electricity that you can use in your home. They are mounted to roofs that face south or east and west. The roofs must not be over-shadowed and the PVs must be mounted at an angle between 10 and 25 degrees. They will generate electricity even if the sky is overcast, meaning you can run your washing machine or even your ASHP for free!
How much difference can this make? And is combining improvement measures with refurbishment work worth it?
Every home is unique, and so the right combination of measures and the exact benefits will be too, but the effects of a deep refurbishment as seen above can be impressive. Our works on the 1920s semi-detached home included newly insulated solid floors with underfloor heating, internally insulated walls, a highly insulated roof, a 15-panel PV array, a new air source heat pump and an unvented hot water cylinder. This home is now powered, heated, and its hot water is provided, by using just electrcity, much of which is generated on-site (4,163kWh per annum). The gas connection has been removed as it is no lonoger required and the owners have purchased an electric care to make use of any excess energy, thereby reducing their fuel bills too!
Because many of the above works are disruptive, it is advisable to introduce improvement measures when embarking on a renovation project. In addition, the cost is significantly reduced when combined with other works.
An EPC certificate will tell you how much energy your home uses and how well it scores. You can make your property more efficient by reducing your energy usage and by introducing improvement measures which reduce your home's energy demand and thereby its carbon footprint.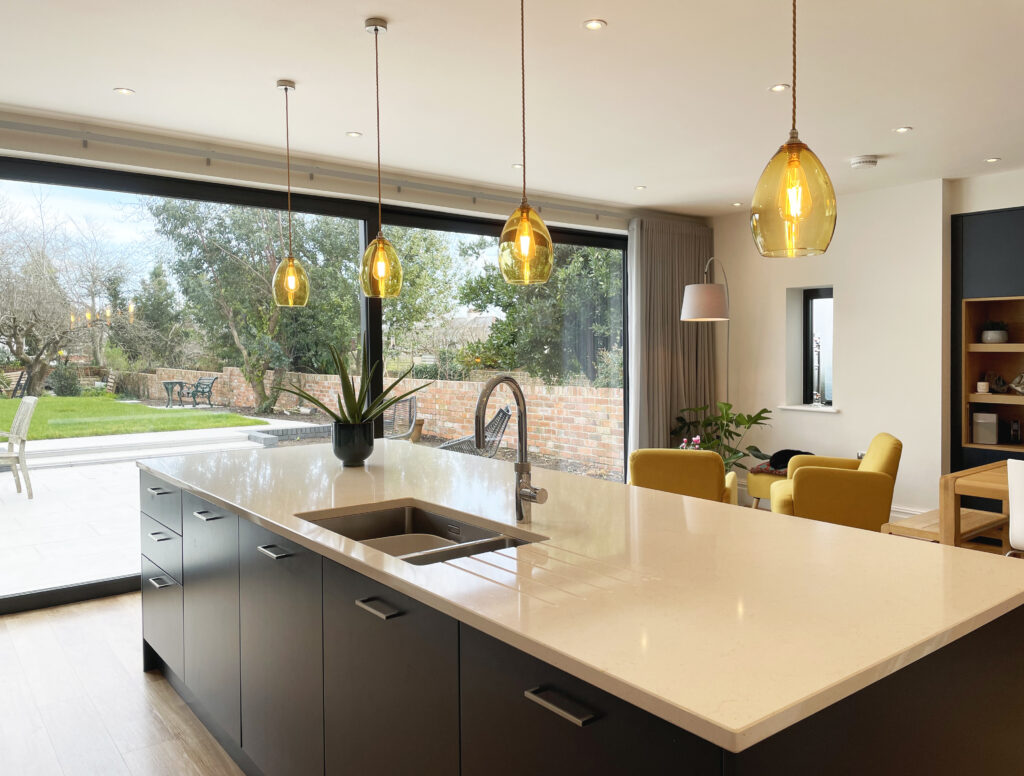 Is it true that too much insulation can be bad?
Most definitely. Many of the properties we work on are period homes. In addition, a large number have solid walls which were designed to be breathable. By retrofitting items you are changing the way the building works, so you need to understand how the building structure is affected and you must address any inherent defects. Careful consideration must also be given to ventilation levels to ensure condensation does not form within the fabric of the wall. This could damage the building structure leading to mould growth within the walls or failure of timber lintels and floor joints. For highly insulated buildings, we recommend our clients invest in a whole house ventilation system with heat recovery.
How can someone looking for an architect and ways to improve their home get in touch?
Just drop the practice an email with your contact and project details. I'll happily give you a ring to discuss your project and we can take things from there.
Call: 02920 250 971
Email: studio@westgrovearchitecture.co.uk