6 Nations Screened at the Historic Paget Rooms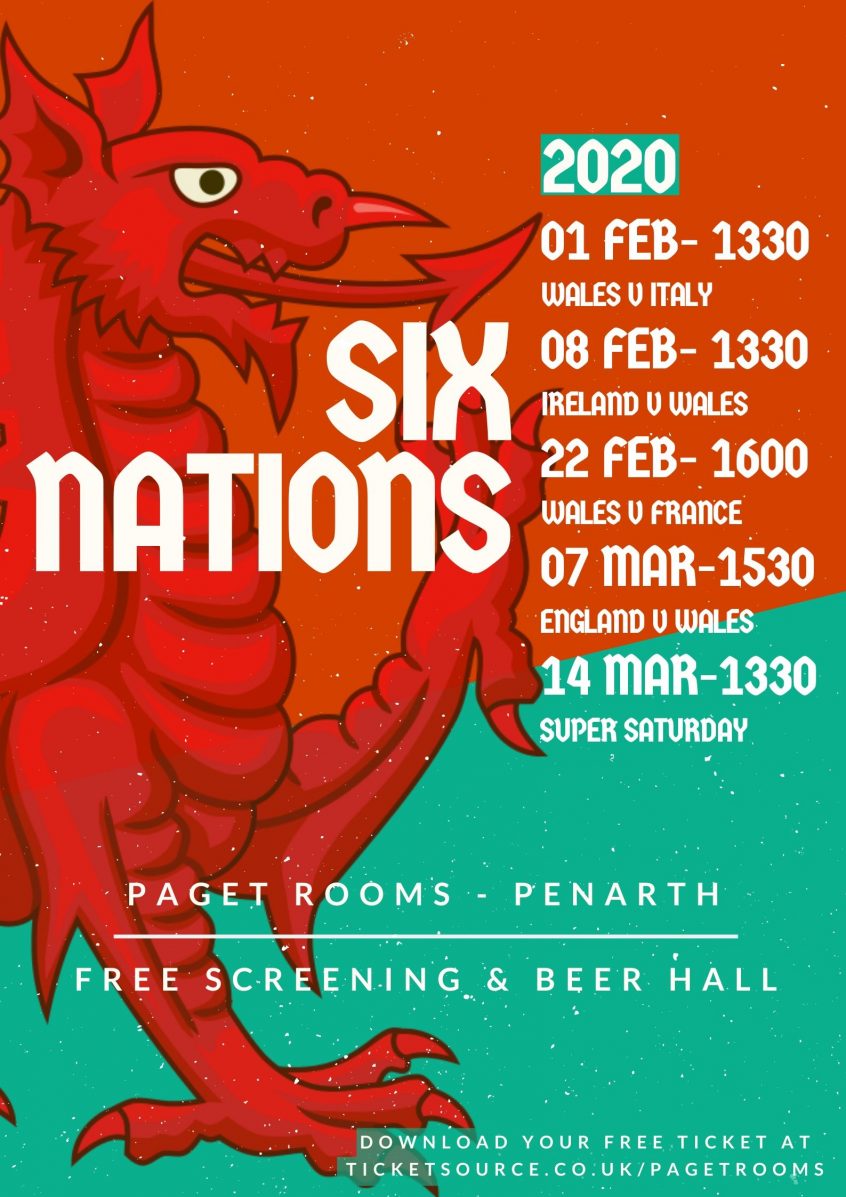 Penarth Town Council kick off their 6 nations screening season this Saturday at 13:30 with the highly anticipated Wales Vs Italy game on the big screen in the historic Paget Rooms.
This will be Wayne Pivac's first Six Nations match in charge of Wales since he took over from Warren Gatland following the World Cup.
The Paget Rooms have been at the heart of Penarth's social calendar since it was built in 1894. Where better to screen everyone's favourite sporting event of the year?
Local parents have said: "I love the Paget Rooms and it'll be nice to go and watch the rugby in a family-friendly environment."
Wales and Italy have contested a total of 27 rugby test matches since their first meeting in 1994. Wales have won 24 of those matches, whilst Italy have won just two matches.
The Paget Rooms will be screening all 5 Wales fixtures for the 2020 6 Nations competition, including the full day of Super Saturday.
Hot food will be provided by Clarke's Pies and a family-friendly festival bar will be serving alcoholic and non-alcoholic drinks throughout the event.
This live screening is free and you can reserve a ticket here.