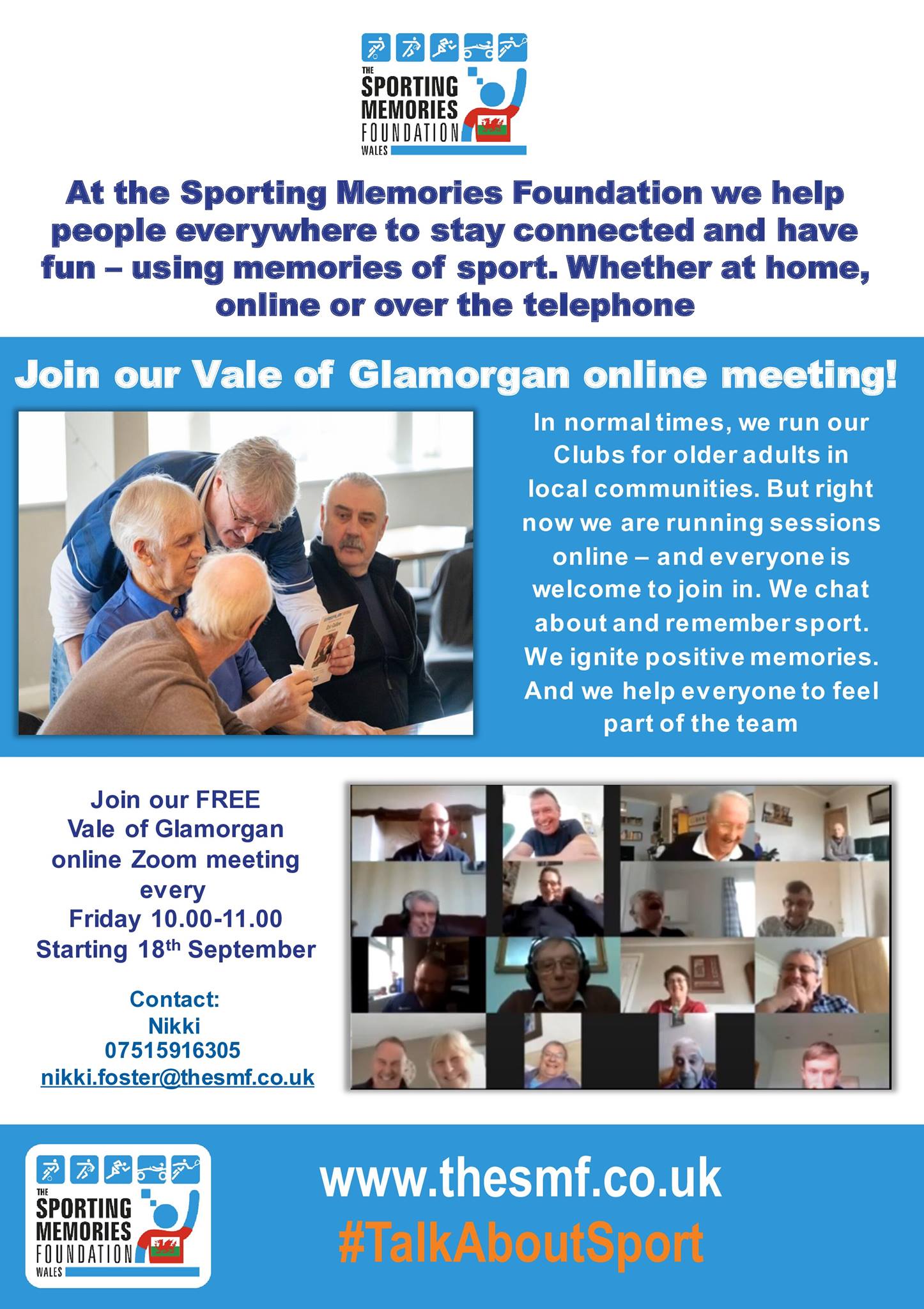 Vale Sporting Memories Virtual Club
Our weekly virtual club for older adults living in the Vale of Glamorgan or surrounding area. We talk about and share stories of watching or playing sport, igniting positive memories. We include international and local sport topics, do quizzes, show memorabilia and even Spot the Ball competitions.
The club is an inclusive and friendly environment to meet likeminded people from your community through the shared passion for sport.
Contact Sporting Memories Wales for detail of how to join.