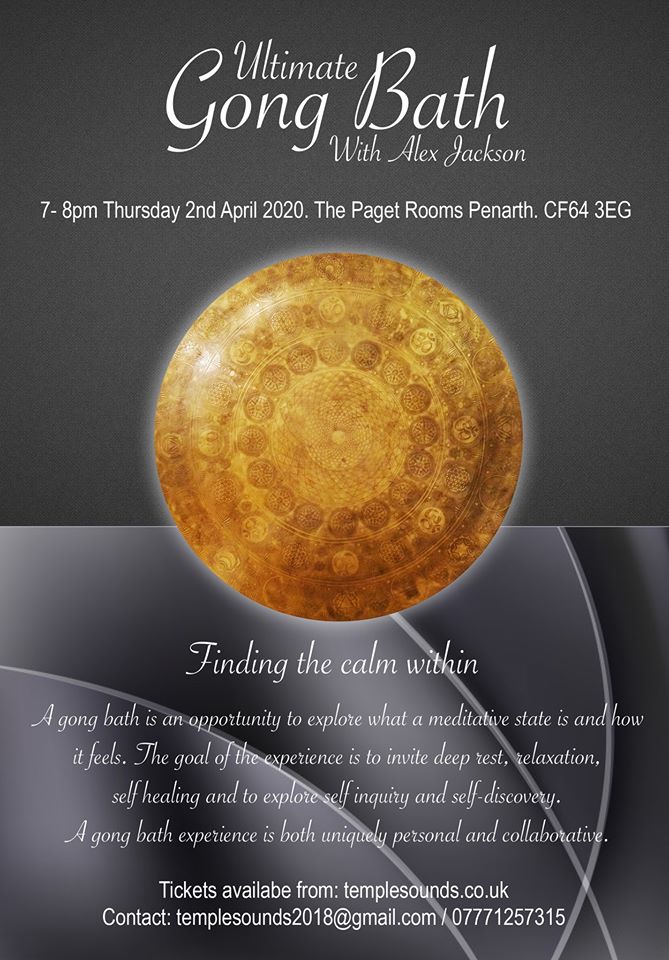 Ulimate Gong Bath
A multiple harmonic instrument sound bath for sound therapy, meditation and deep relaxation.
For more details on sound baths and future events please have a look at my site: https://www.templesounds.co.uk
The sound bath is facilitated by Alex Jackson from Temple Sounds using Himalayan and crystal singing bowls, gongs, crystal pyramids and chimes. Sound can bring balance, relaxation and a sense of wholeness to the body. The sound of harmonic vibrations are intended to stimulate the alpha and theta brain waves. These waves are associated with deeply meditative and peaceful states of being that are highly conducive to healing. Sound can also slow down the heart and respiratory rate, creating a therapeutic effect on the mind and body.
Additional information:
You may sit on a chair or lie down to experience the sound bath. Absolutely everyone is welcome.
Please bring a yoga mat, (if you have one) a blanket, cushion and water. Temple Sounds can provide a mat if you don't own one.
Please turn your mobile phone off for the duration of the event.