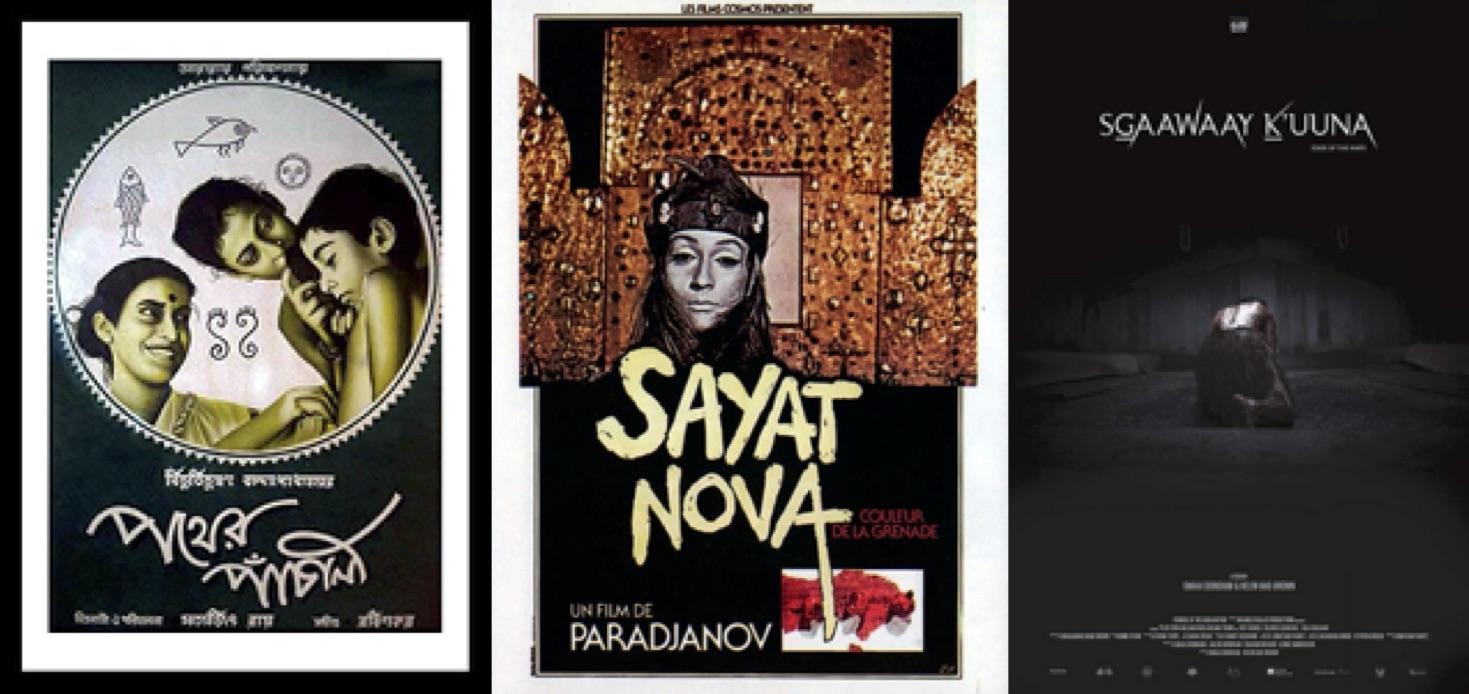 Native Tongues – Weekend Pass
We're excited to present a line-up of films in indigenous languages at Penarth Pier Pavilion.
See all 5 films for £32.50 / £27.50 (conc)
Friday 13th – 7:30pm to 9:45pm - Pather Panchali (1955) - Bengali
Saturday 14th – 6pm to 7:50pm - Atlantics (2019) - Wolof
Saturday 14th 8:15pm to 10pm - The Colour Of Pomegranates (1969) - Armenian
Sunday 15th – 5pm to 5:50pm - The Silent Village (1946) - Welsh
Sundat 15th – 6:15pm to 8:15pm - The Edge Of The Knife/Sgaawaay K'uuna (2019) - Haida
Please note: there's no need to print your tickets. We have a list of attendees on the door so you just need to give us your name when you arrive. Save the trees!
Snowcat Cinema does not screen adverts before the feature. Â There are usually one or two trailers for films that will be shown soon but we encourage people to arrive promptly for the advertised start time.