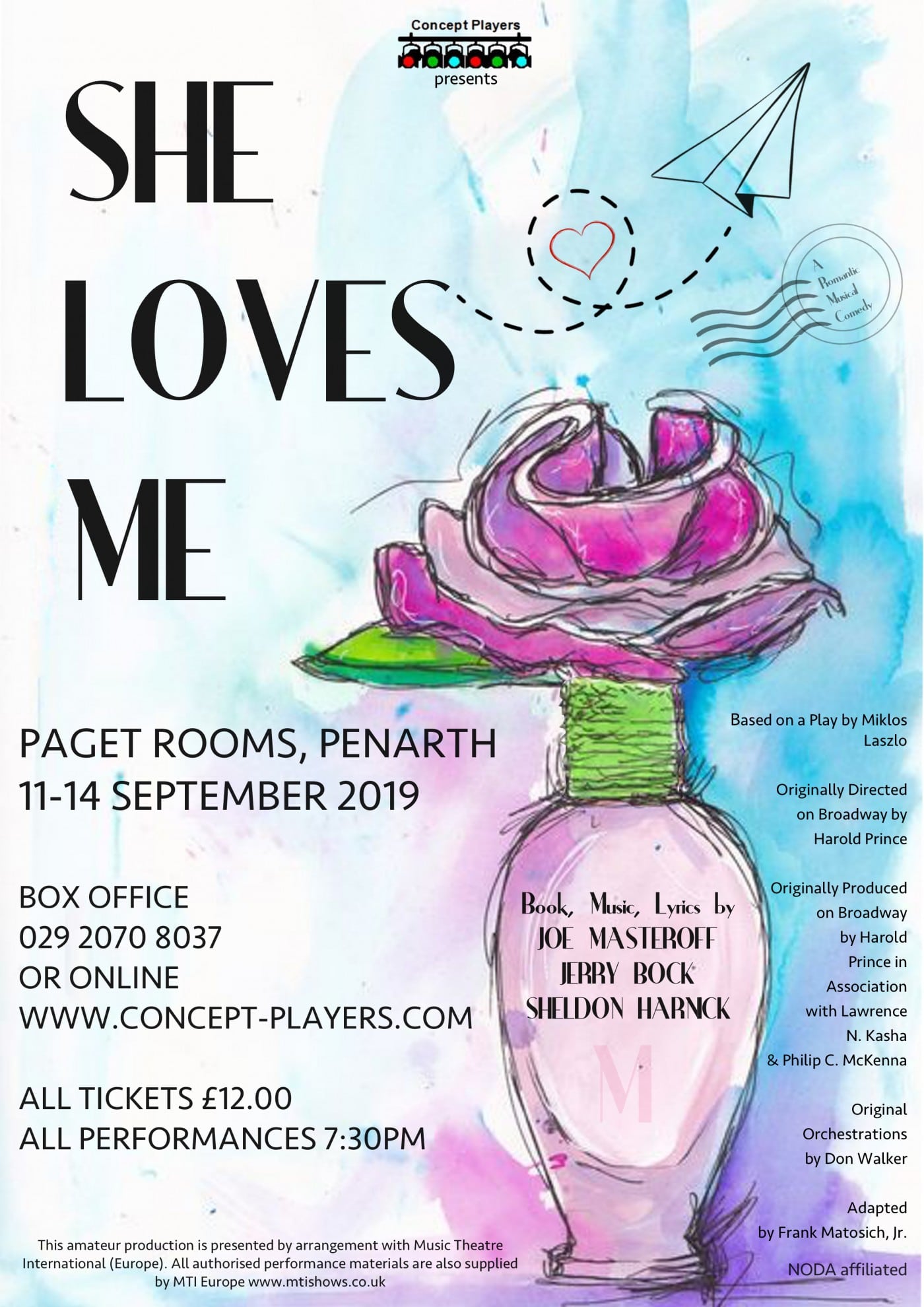 Concept Players present: She Loves Me
The multi award winning Concept Players return after their successful production of 'My Fair Lady' with another classic musical, the Olivier Award winning 'She Loves Me'.
Based on the 1937 play 'Parfumerie', this heartwarming romantic comedy takes place in 1930s Europe, where Maraczek's Parfumerie shop clerks Georg and Amalia often do not see eye to eye. However, both have replied to a lonely hearts advertisement in the newspaper looking for a pen pal, with neither realising that they are each other's secret admirer!
Join them and a whole host of wonderful characters such as the suave Kodaly, unlucky-in-love Ilona, the prickly owner of the Parfumerie Mr Maraczek and the ambitious Arpad, who is just in love with his bicycle!
You'll fall head over heels in love with this charming and endearing romantic comedy with music and lyrics from the team behind 'Fiddler On The Roof' Jerry Bock and Sheldon Harnick.